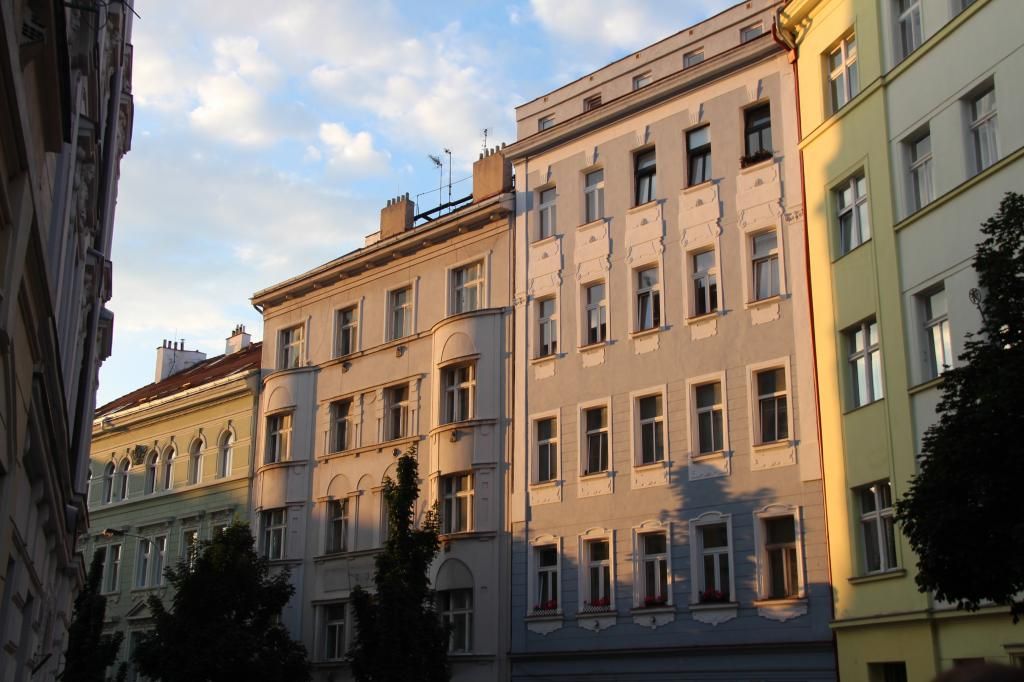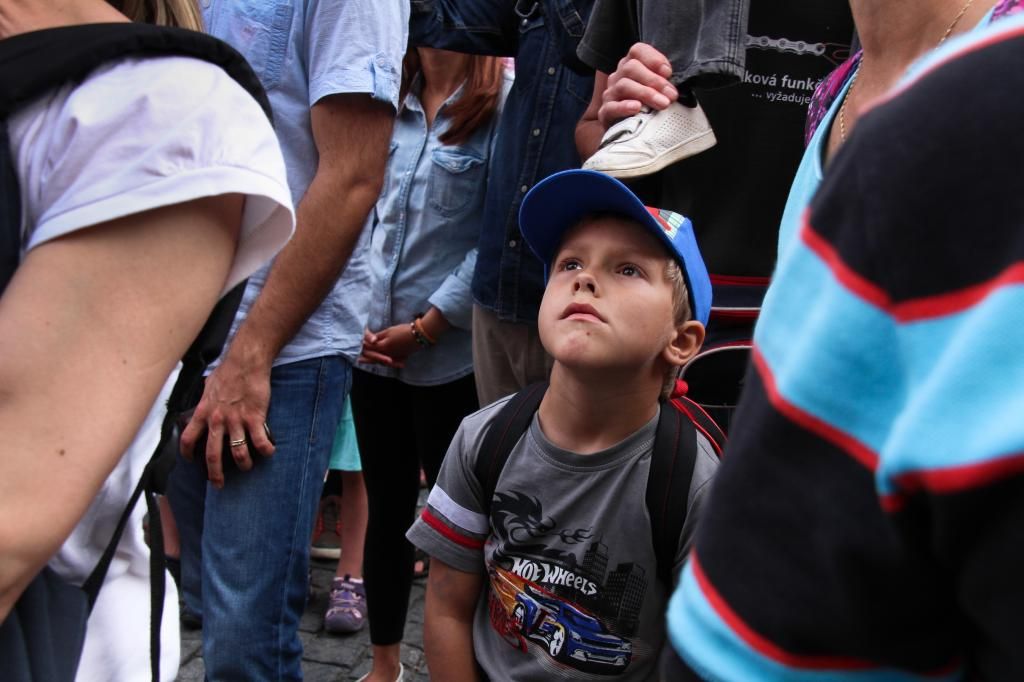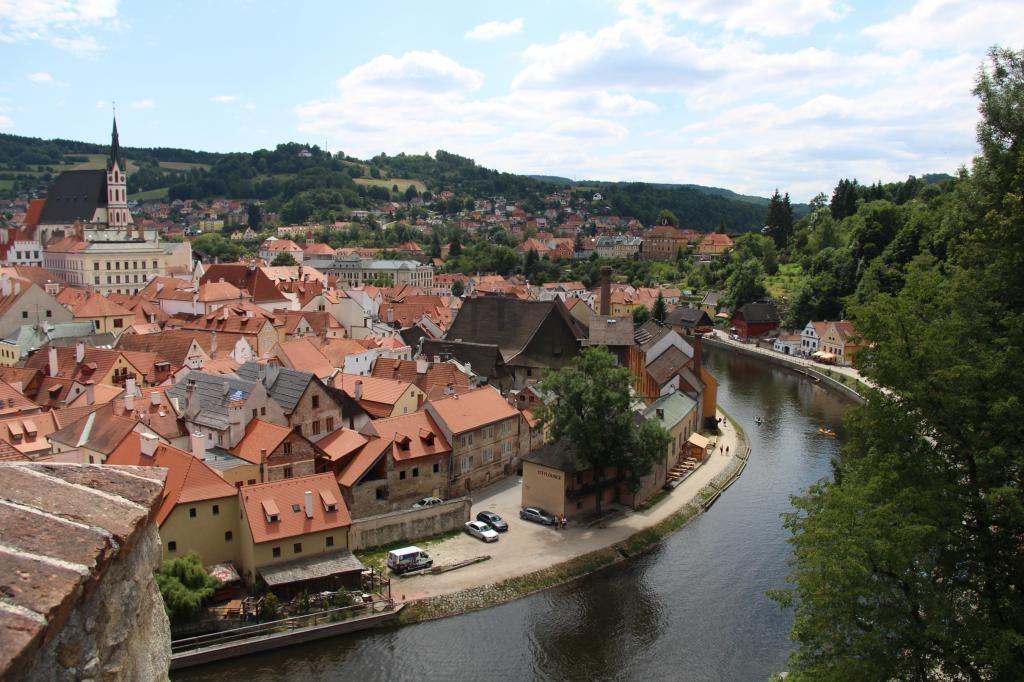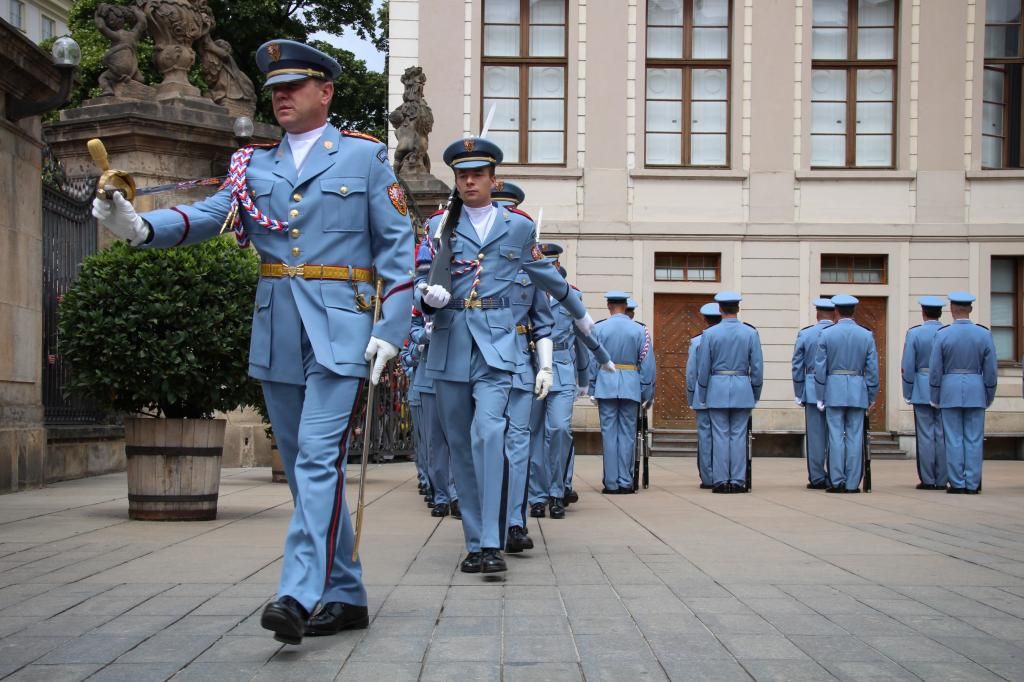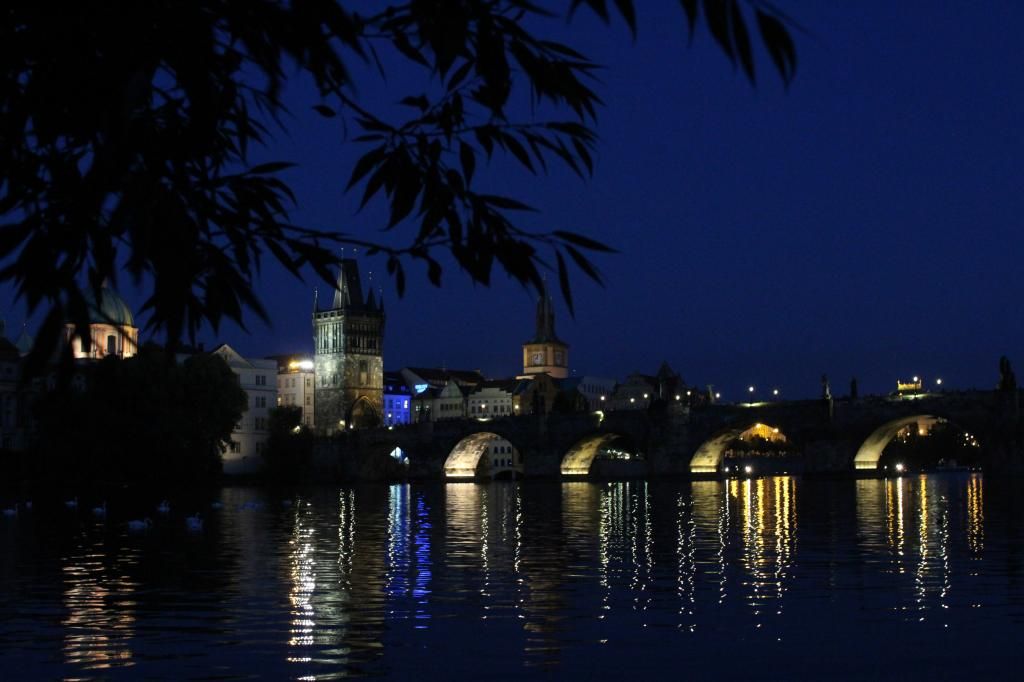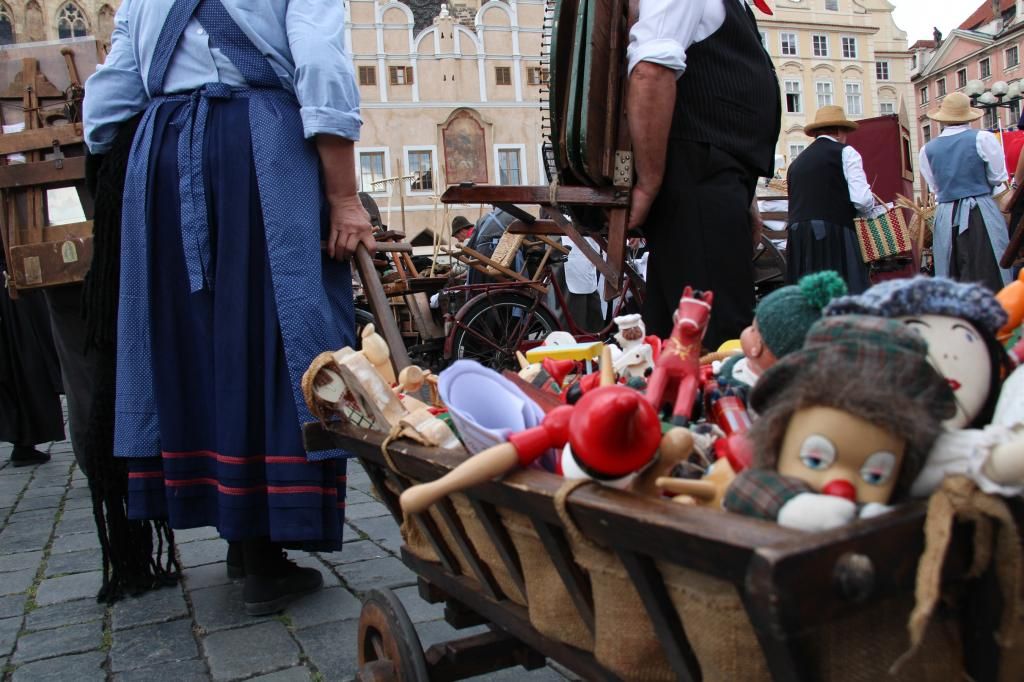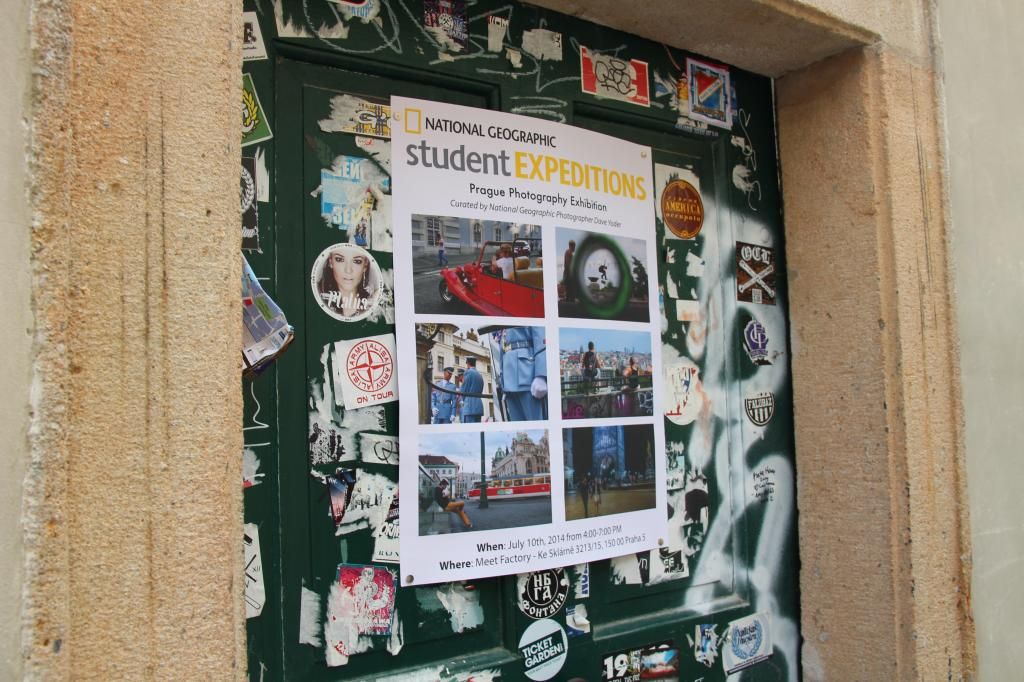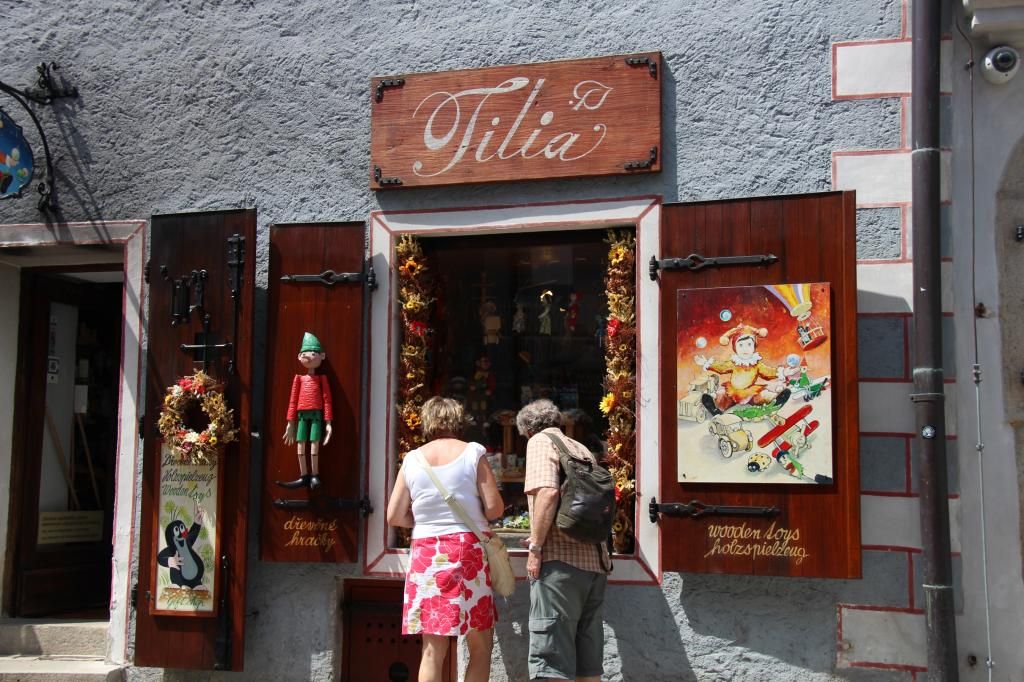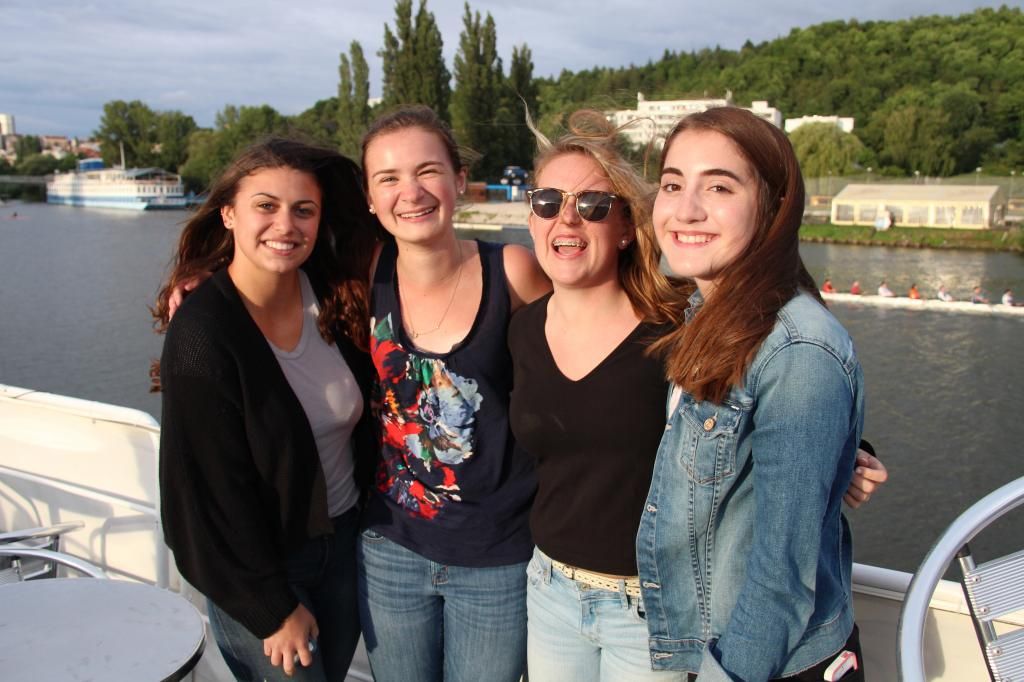 1. Sunny facade of buildings near our hotel on our first day, 2. As the hour changes, a boy looks at the moving elements on the clock near the square, 3.
Český Krumlov views,
4. The changing of the guards, 5. Gothic elements inside one of the churches, 6. Mystic Skate Park adventures, 7. The Charles Bridge at night, 8. Lively kids hiking near a castle with us, 9.
Beauteous architecture at dusk
, 10.
Old Town Square singers packing up,
11. Placed our poster near the castle for passing eyes (my pic is bottom left), 12. A couple peers into a puppet shop, 13. The gals on a sunset cruise (Julia, Katie, Georgia, and Me)
After spending a little less than two weeks tied by the hip to my camera, I've finally returned home for summer. Going from taking pictures whenever I felt like it in Greece to a trip to Prague centered around photography, I definitely take pride in saying I took 2,500+ pictures. Normally, I include more scenic pictures in my photo diaries in order to create a sense of place, though these pictures were more about adding personality with people included. Beside the obvious photography skills, over the 12ish days spent in the Czech Republic I learned that a) chocolate granola + yogurt
is bomb, b) the werewolf man does in fact wear the same yellow tracksuit regularly, and c) British boys will *always* take your fliers (just so you know). I hope you enjoyed getting a little peek into my trip and look out for a new post very soon! I have an exciting announcement coming! Have a nice week everyone! xo