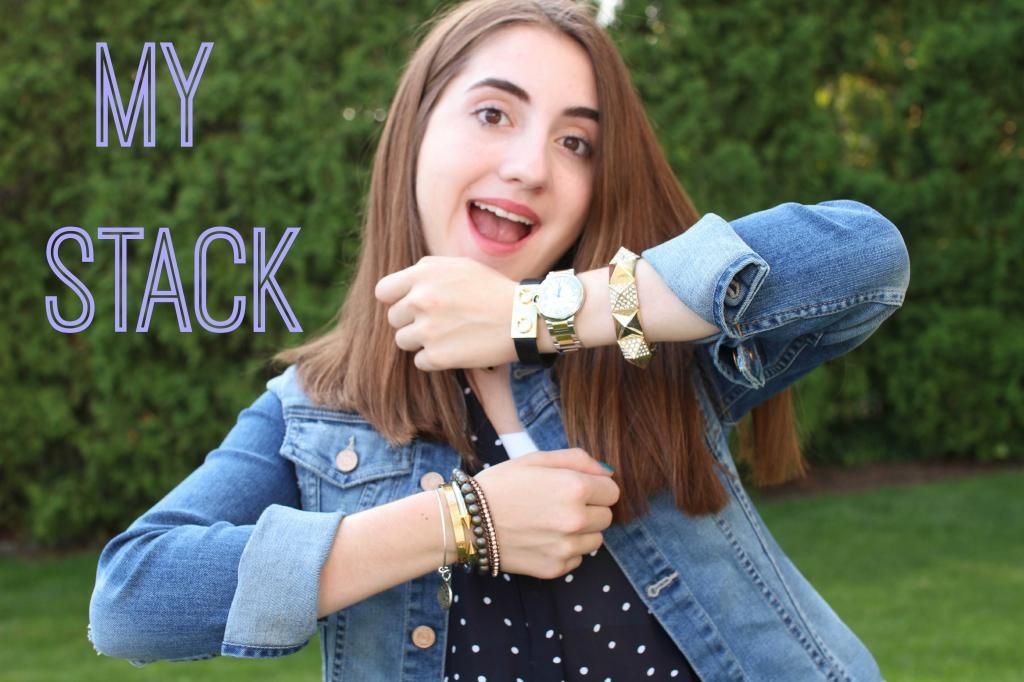 When it comes to fashion, I think one of the most exciting things is the ability to layer- layer items that were sold together or separates that send you experimenting. However, there's always the unavoidable mess up that you end up regretting within hours (aka you look like the mess above). To avoid such circumstances, I present to you; 'My Stack | Bracelets 101'. Not only can this guide prove helpful for myself in future distress, but for any of you in a pickle of sorts. Hope you enjoy it! What's your favorite arm candy piece? Tag me on Instagram (@lostbutnotfoundblog) to show me! xoxo
Casual + Watch: As of my birthday, I have become a consistent watch wearer. Originally not too keen on the extra jewelry, I've come quite a long way. While a watch can be very helpful, it dresses outfits up quite a bit- to keep time on my side but attend low key events, I like to go for natural bead bracelets, or a fun braided one with a pop of color. Choosing items without such a focus on metals (gold, silver, etc.) can make summer barbecues or hangs by the pool oh so fashionable yet casual. Just make sure not to get too wild with the jewelry, especially if you're rocking those tie-dye shorts you just bought. Here are some fun bracelet sets for summer: here and here. Also, just in general, if you are in the market for a new watch Michael Kors has a wide variety with plenty of different styles.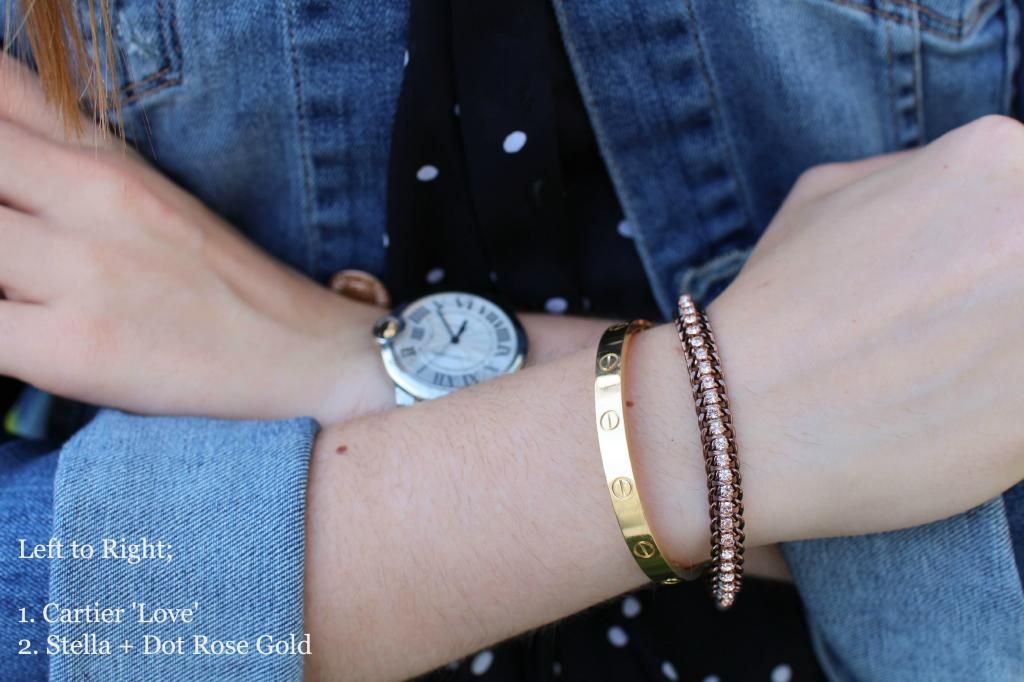 Fancy + Watch: When it comes to fancier occasions, delicate jewelry is your best friend. In order to keep things not so bland, I usually pair my love bracelet with combinations of silver, gold, or rose gold. Just keep it simple with the diamonds and such- gaudy is not cute. The rather small bracelet build makes sure not to overwhelm your outfit or other statement accessories like your watch, which is all you really need. Mine is semi-ancient and from Stella + Dot, but here are some of my current faves from them: (here, here , and here).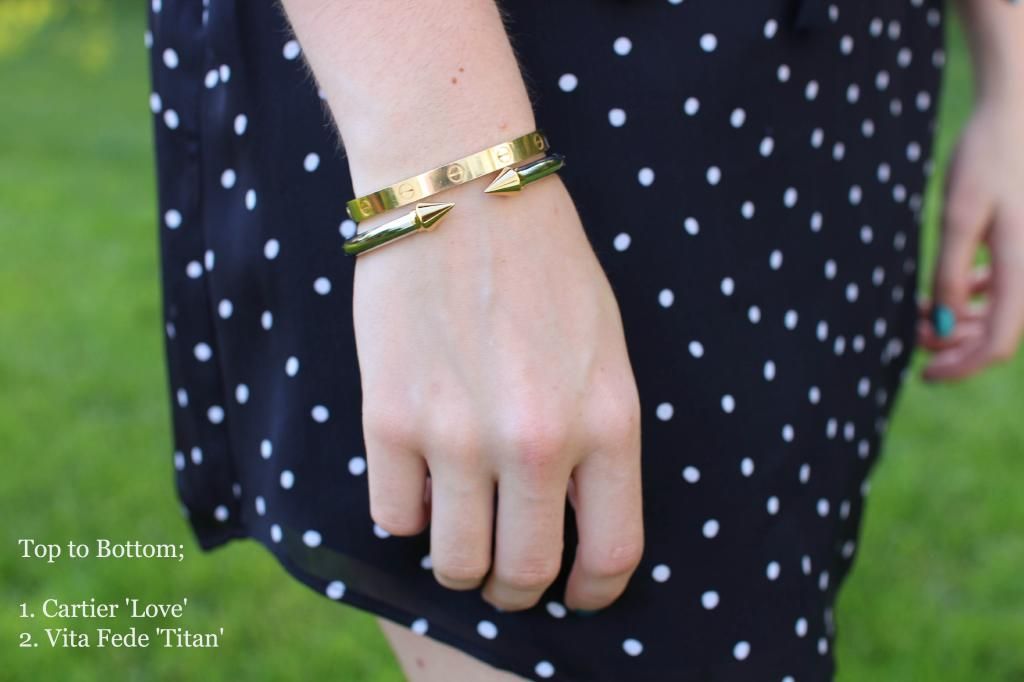 Professional yet Low Key + Gold Bracelet: Similar in nature to the previous situation, this case calls for simplistic items. While in the previous picture glitz wasn't too much of a worry, office or interview settings may call for more toned down metals and bling. Opting for a two toned bracelet like this Vita Fede one, you are able to explore the wonderful world of delicate rings and statement necklaces, while you were otherwise less able to. If you're not so into the bracelet, you could also try out their ring version (guilty and proud), which could allow for more arm candy. Whatever floats your boat!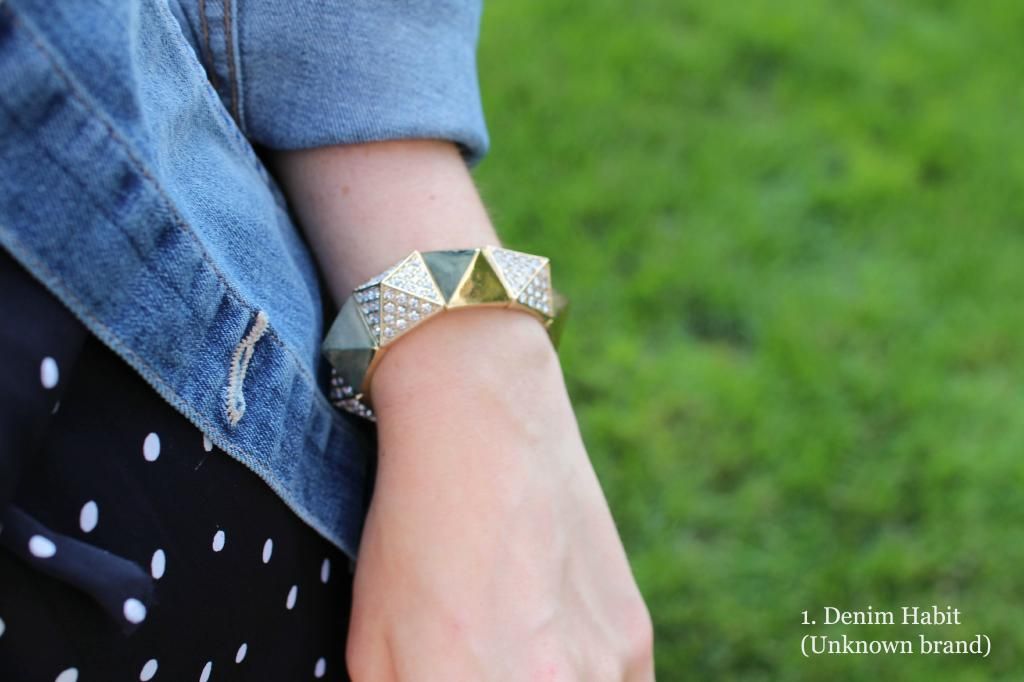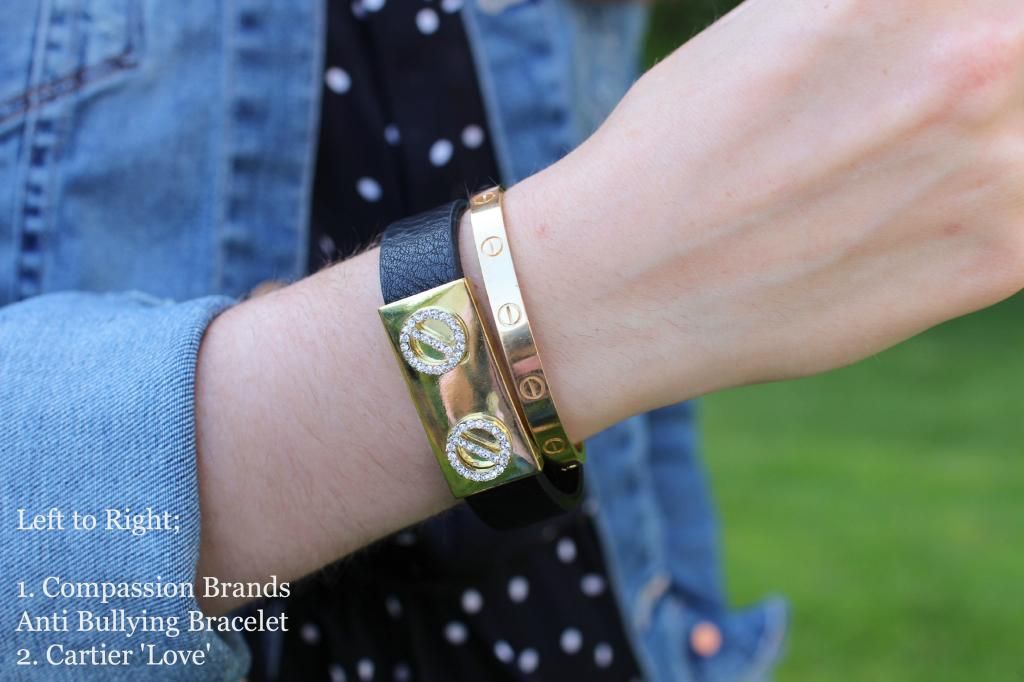 Flat-out Casual: I think we've all been there- you're running out the door, simultaneously slipping on your shoes while applying mascara and rummaging around for your car keys. The last thing on your mind? Jewelry. Alas, I'd like to show you what I call the "all-in-one" no brainer bracelet; the majestic bejeweled bangle. For easy styling and out the door situations, neutral bracelets (plain ole' gold with neutral bands) are of the utmost convenience for fashion fiends. You can find these bracelets just about anywhere, but here are a couple of my finds: here and here. Another suitable option is a snap closure bracelet with a basic palette and a little bling. This bracelet featured I received ℅ Compassion Brands, which supports the Anti-Bullying cause with each purchase of jewelry or clothing. If you have any interest in this lovely bracelet, I would encourage you to check out their website! It is definitely worthwhile and supports something we all can relate to.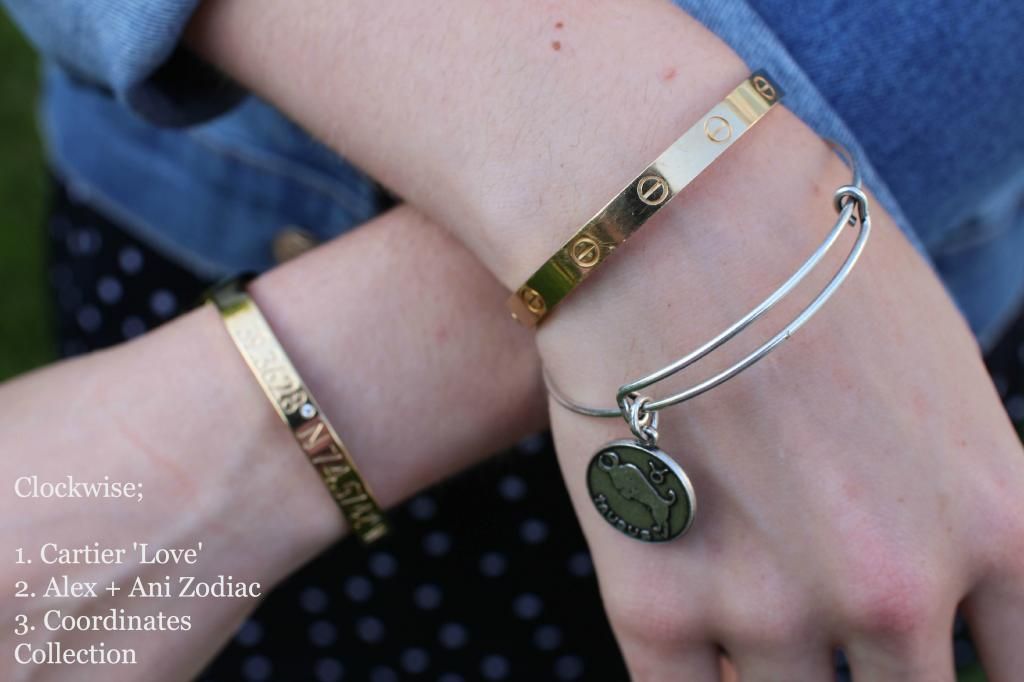 Day to Day: Last but not least is my day to day wear! After years of experimenting and making some hideous combinations, I've decided I'm a subtle metal mixer. If you watched my Spring Favorites video, you would've seen my feature on my Alex + Ani bracelet, which I find myself wearing on the regular. In addition to that bangle and my love bracelet, I've also been wearing my Coordinates Collection bracelet as well. A birthday present from my sister, this bracelet can be made with the coordinates of a specific location, like your house or a favorite vacation spot. If you're looking for a sentimental gift for a friend or family member, this is a wonderful way to show some love (they also have necklaces and bracelets!)
Simplicity is really the best advice when it comes to jewelry; a long-standing rule of thumb is to remove one accessory before leaving the house. Sounds like a good plan! I hope this post wasn't too rambly and was somewhat helpful. Have an awesome week!