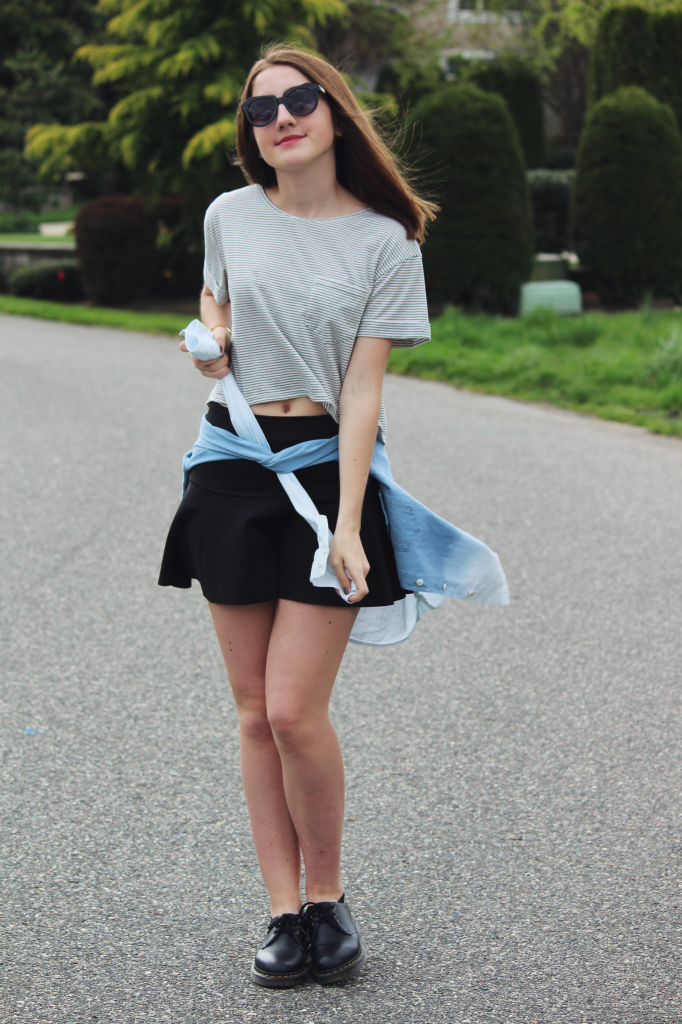 Since purchasing what I like to call my "Summer Docs"
(aka shopaholic justification)
, I've had a strange sort of New Yorker schoolgirl thing goin' on. Seeing as I can't bear to take off these beauties, I imagine this phase lasting long throughout summer, especially with frilly skirts and halter tops. Mhhmmm. I can see it now. But seriously, who doesn't love a good pocket tee , scuba skirt, and cat-eye sunglasses? I know I sure do.
Speaking of my many (many) obsessions, I have a plethora of posts coming your way very soon (favorites vid anyone?). For once I didn't procrastinate my procrastination, especially with a full weekend at home, sans Saturday class, which explains this disjointed schpeel. Alas, in just three shorts weeks, I will be basking on the beachs of Santorini with my sister and mom, my only worry excessive sunburn, rather than excessive homework. Pull through guys- summer is fast approaching! Hope you guys are just fabulous. xoxo
Wearing:// Top: Topshop (Similar here), Skirt: c/o Oasap, Button-down: Pacsun, Bracelet: Alex + Ani, Shoes: Doc Marten, Sunnies: c/o Oasap