In honor of hours spent scrolling Coachella 'grams and drooling over the Firefly lineup, I thought a little festival look-book was in order. Yup, that's right- a three part outfit series! Ooooohhh yeahhh. [Check back on Tuesday for Pt. 2!]
Whether you plan on actually taking on a festival or just live-feed viewing (aka me + a bowl of popcorn
), all of these outfits are in the spirit of sunshine, good tunes, and endless summer.
Hope you guys enjoy.
❤
❤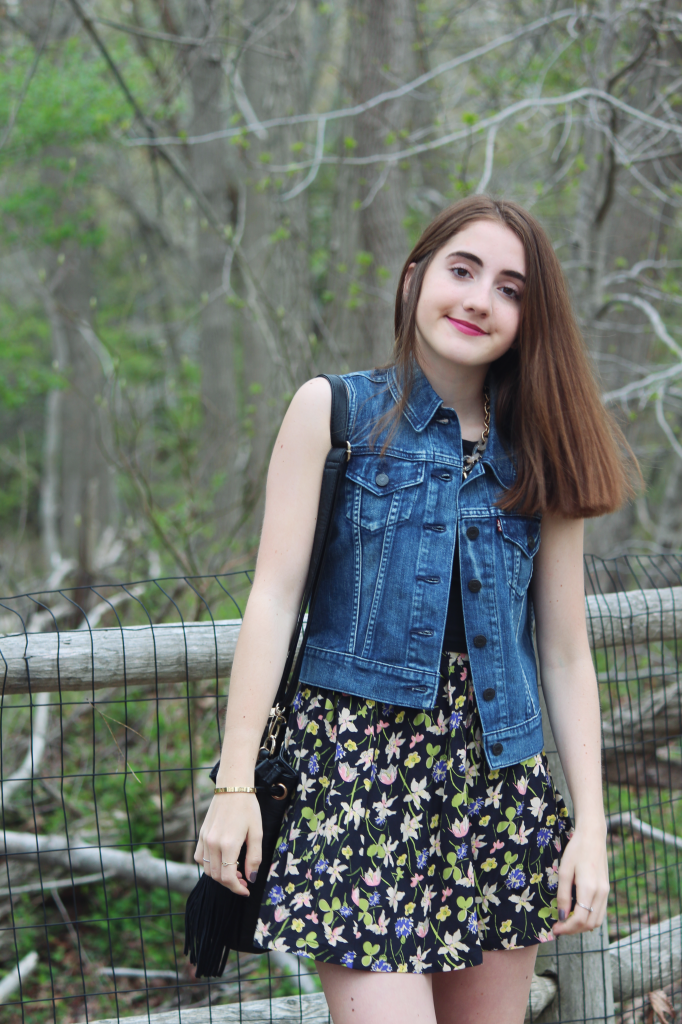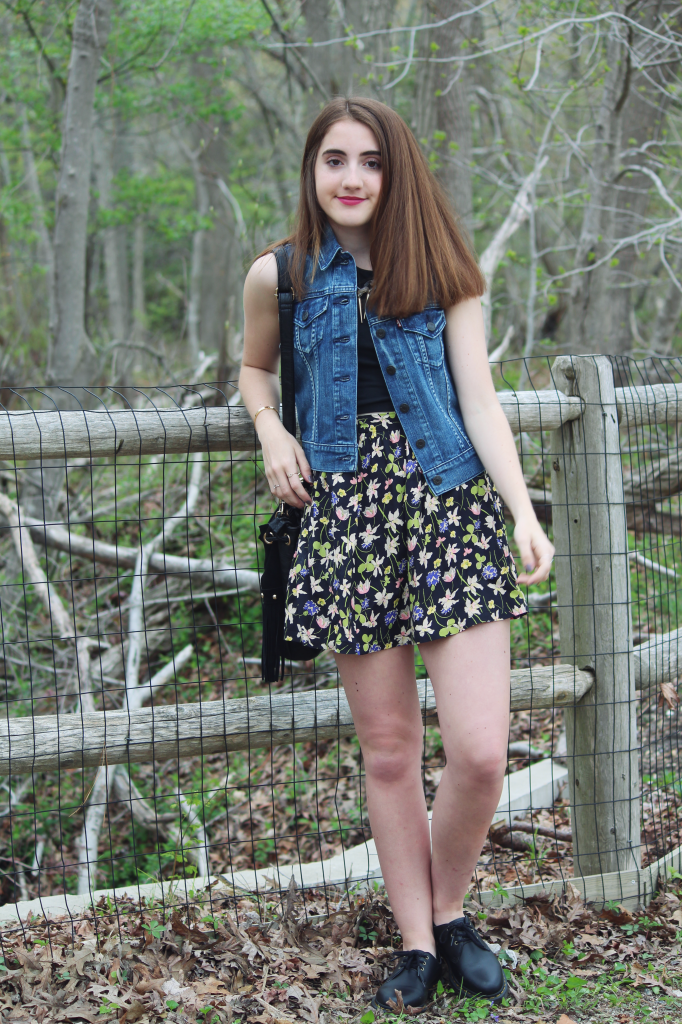 This look is for all them girls out there who just
really
aren't into the flower crown crochet madness festivals exude. To remain in the bohemian spirit but still stay true to an edgy based vibe, I decided to play up the black of my circle skirt with ankle cut Docs and a halter top (literally my new favorite thing), layered with a denim vest. If you're not as into the Doc scene as I am, any pair of sneakers will suffice because, well, you've gotta trudge around in effort to see as many bands as possible. Am I right?! To complete the look, I opted for my trusty fringe bucket bag, which serves as the perfect size for such an occasion, easily housing your phone, lip products, sunnies, tickets, and the essential water.
How would you style this skirt for a festival? Lemme know in the comments! I always love hearing how you guys style pieces- you guys are oh so fashionable. Hope you all have a wonderful weekend full of Mother's Day love! (Shout-out to Ellie, mom/photographer extraordinaire) You da best.
Wearing:// Top: Brandy Meville, Vest: Levi (Urban Outfitters, similar here), Skirt: Topshop (on sale!), Shoes: Doc Marten, Necklace: Urban Outfitters (similar here and here), Bag: Tobi (old), Lips: 'Rebel' by M.A.C.