I find that in these awkward transition seasons that versatile pieces are almost completely imperative. That being said, I thought I'd show you all two looks styling a cut out leather skirt from day to night. I've found that pieces with unique trimming and/or details in general are somewhat hard to style, so hopefully this is helpful! Let me know what you guys think. Also, if you have any specific post requests, be sure to leave me a comment of those, as well as how you'd style this skirt. Enjoy! xx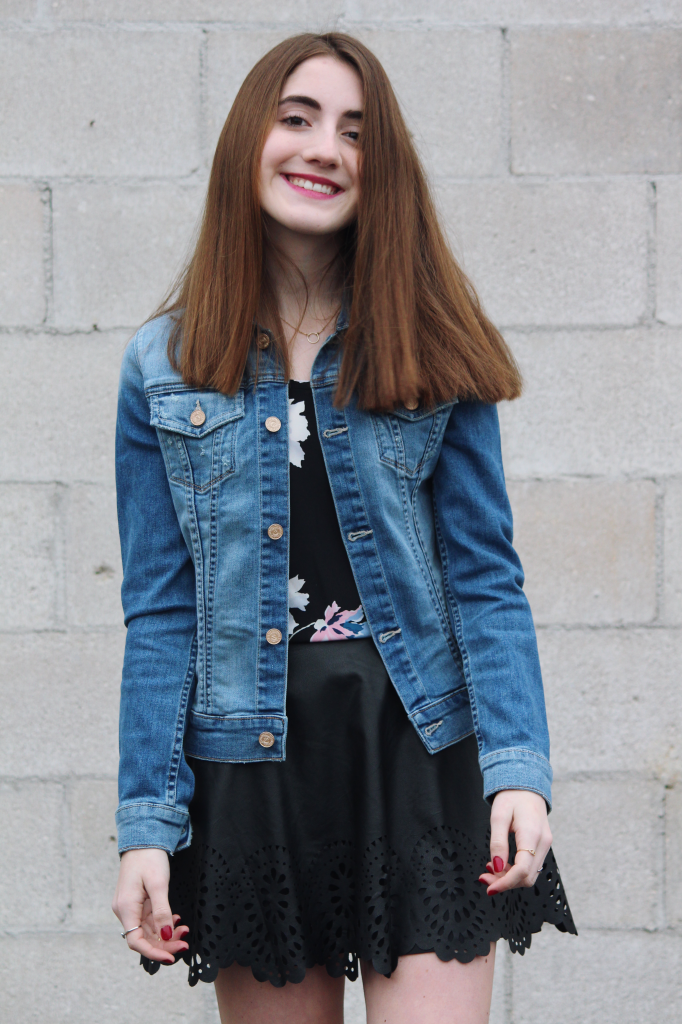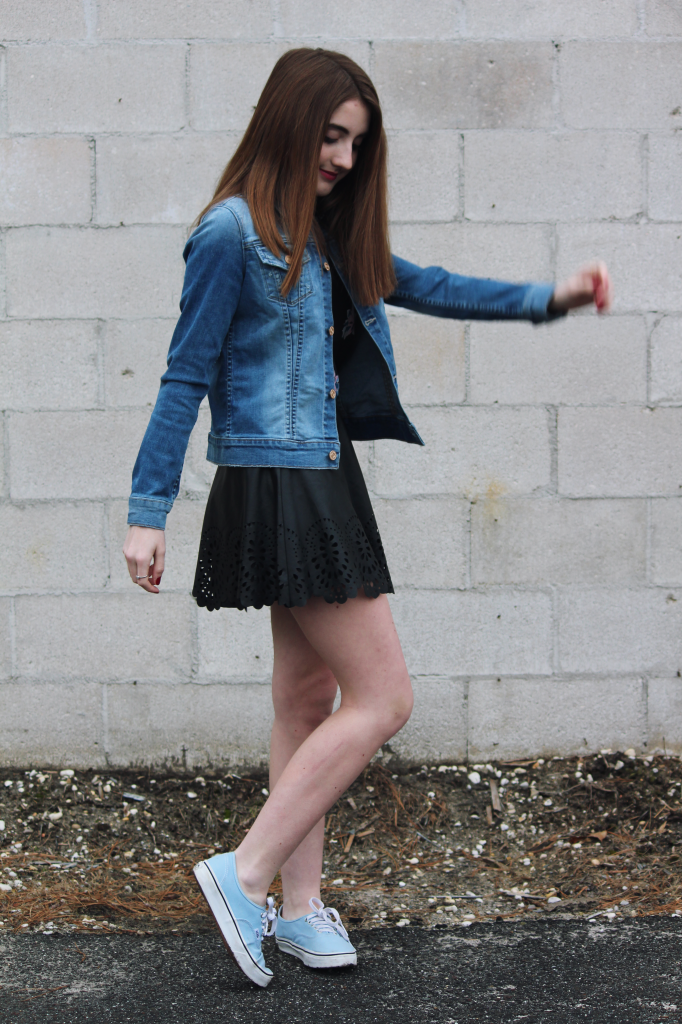 The perfect dark floral print and a denim jacket can do wonders for this normally deemed dressy skirt. To keep the focus on the detailing of the skirt, I like to keep things laid back on top and simple for my jewelry, opting for my everyday necklace/rings. The look is finished with just about any shoes you please; you could swap out the vans either for some chelsea boots or plain flats, depending on what look you're going for. Grab a simple cross body on your way out the door and you're fashionably ready to tackle the day ahead.
Night
Wearing:// Top: Unknown (?), Skirt:
LF (Similar here, here, and here), Jacket: Sisley, Shoes: Steve Madden, Earrings: Rebecca Minkoff (Similar here)
I'd say this skirt is most easily dressed up over dressed down. I paired it here with a marble-like dressy shirt that goes surprisingly perfect with my cropped beige leather jacket. With such a such a simplistic look, you could either don a bib necklace of sorts or go for some statement earrings like mine. To complete the look, I kept it streamline with tights + d'orsay flats, but if you can bear the pain of heels, all the power to you (heeled booties are ideal here). Finish with a sparkly clutch waaayy over your budget and you're set.
After spending the entire day shopping- no lie, the entire day, I am just about ready to collapse….with Gossip Girl playing of course. Spring break is treating me well and it's only the second day of TV marathons, food clutched in my hands 24-7, and not a worry in sight. As much as I like doing, well, nothing, I am quite excited to bury my nose in 'Divergent', sip on exotic drinks, and run among the monkeys in Belize….not really but something like that, haha. Sorry again for the mini hiatus but I shall be back with some enchanting vacation posts very soon! Lots of luv
♥