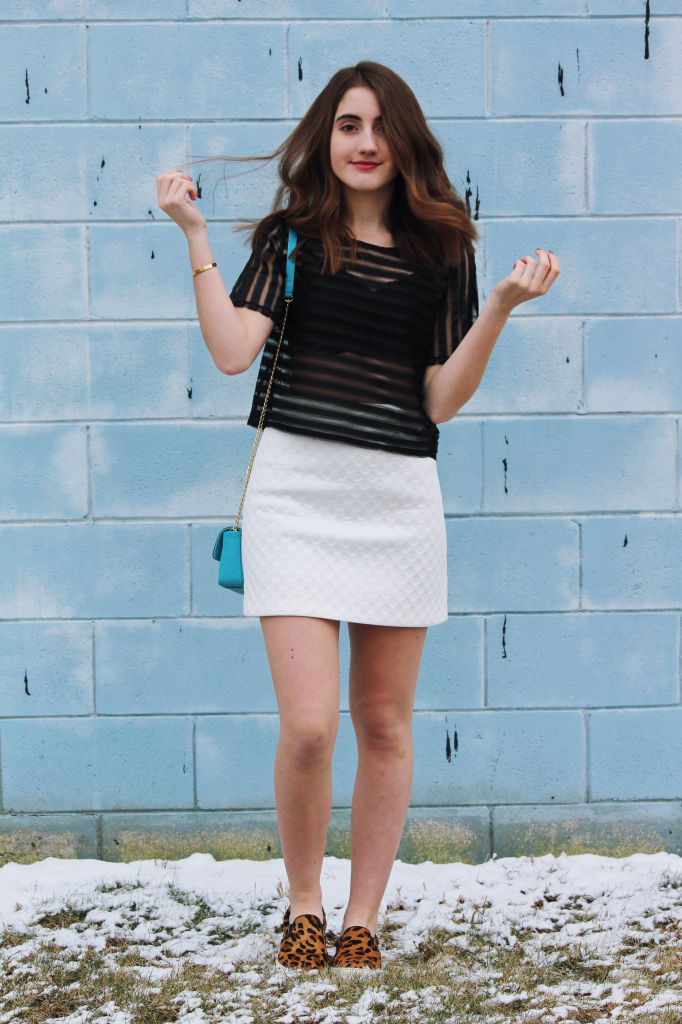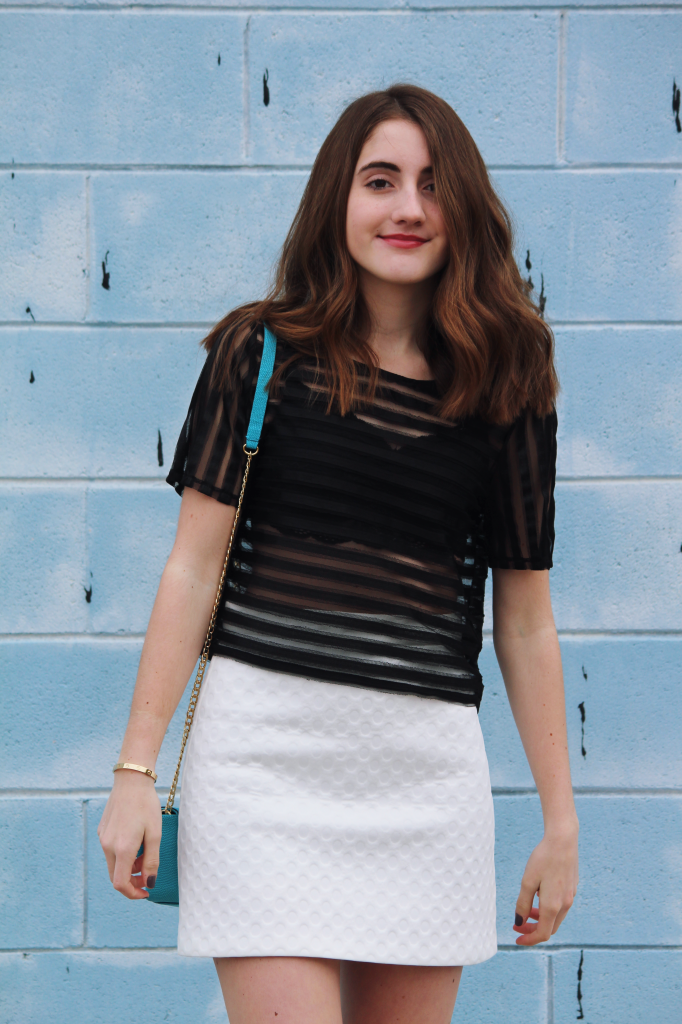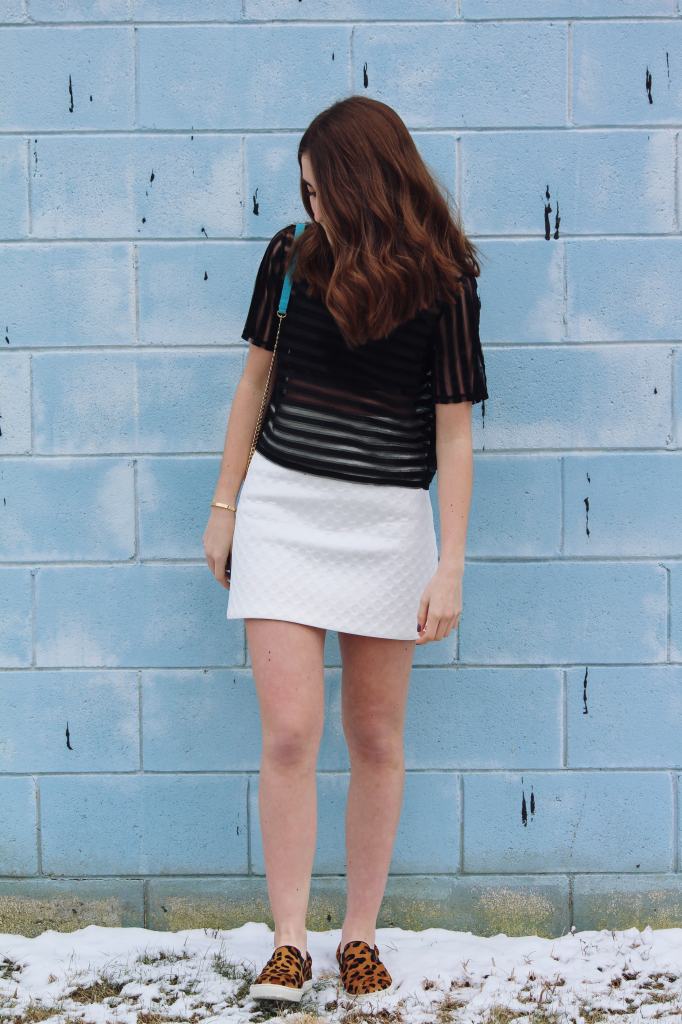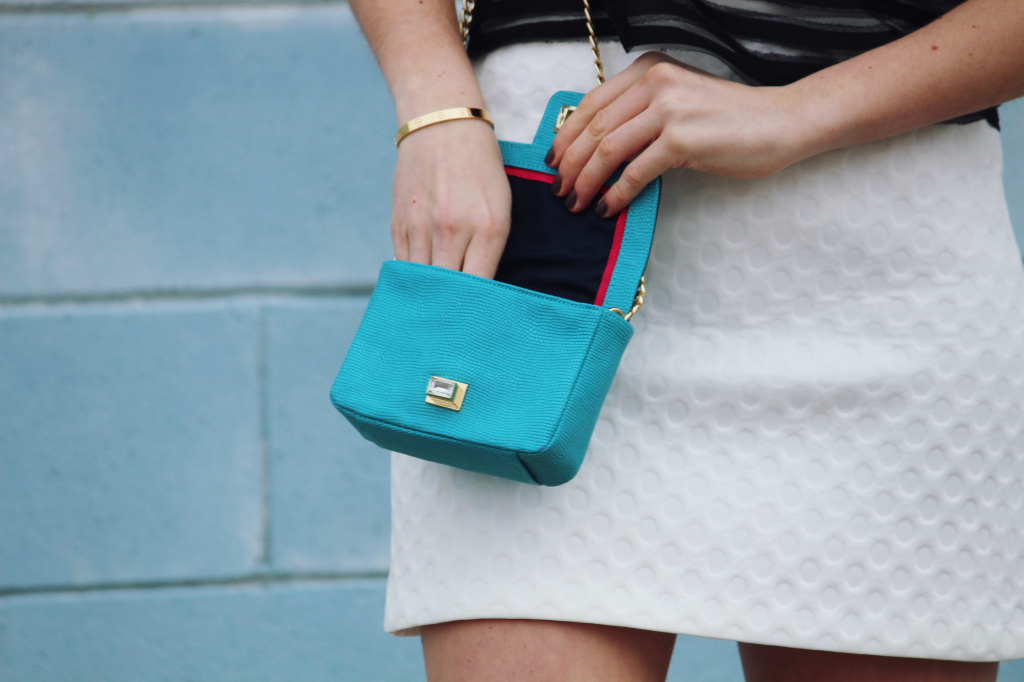 If you live on the East coast or remotely close to it, your eyes are probably widening at the sight of my skirt sans tights attire. But in my defense, prior to today's *extremely* strange day of snow/sun/wind gusts, it was beginning to feel like spring- driving with the windows down, jamming out to music, and smiles upon everyone's faces. To my luck, spring break is just a week away, which means warmth is in my near future au Belize. That means mixing prints, sporting ripped denim shorts, and shark-bite tops galore- woooo! I'm ready.
Honestly, I think at this point in the school year, the anticipation of summer and freedom is upon everyone as a whole- teachers included (shocker, I know). I personally am just about ready to throw in the towel…..I nearly dozed off while conducting an experiment in chemistry lab today, which is simply lovely. I just have to reassure myself of the adventures to come- Belize, Greece, and possibly California. Things are looking up. Do any of you have exciting plans for upcoming holidays? Let me know! I would love to gush over traveling with you, haha. I'll be back with a new post very soon! xoxo
P.S. I may or may not have thought of the title of this post b/c of the Hannah Montana song….I'm a child at heart, okay guys.