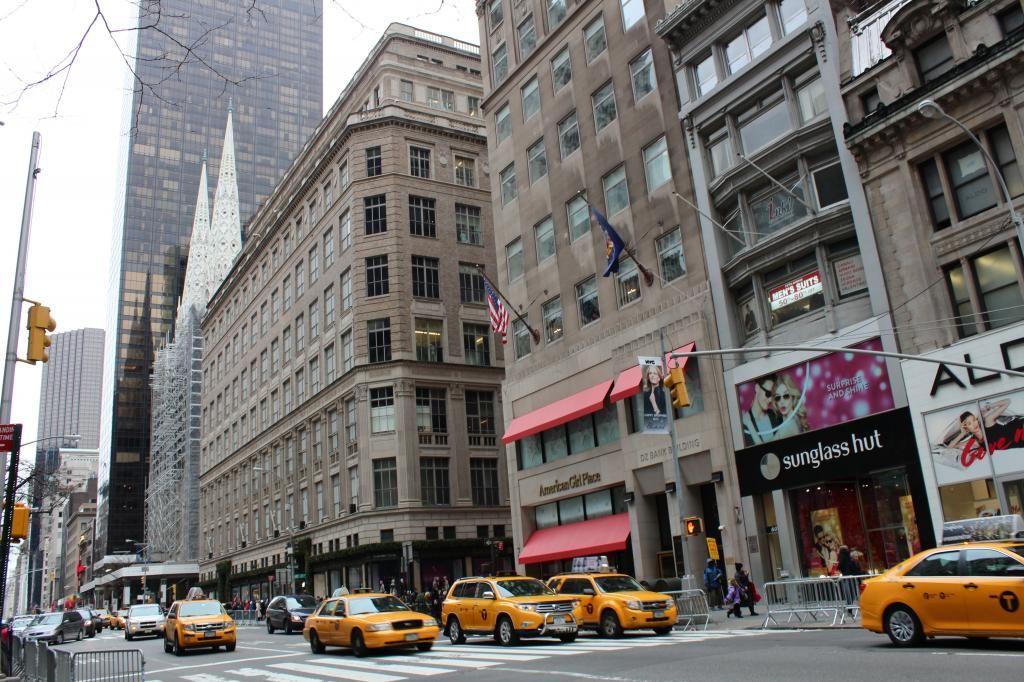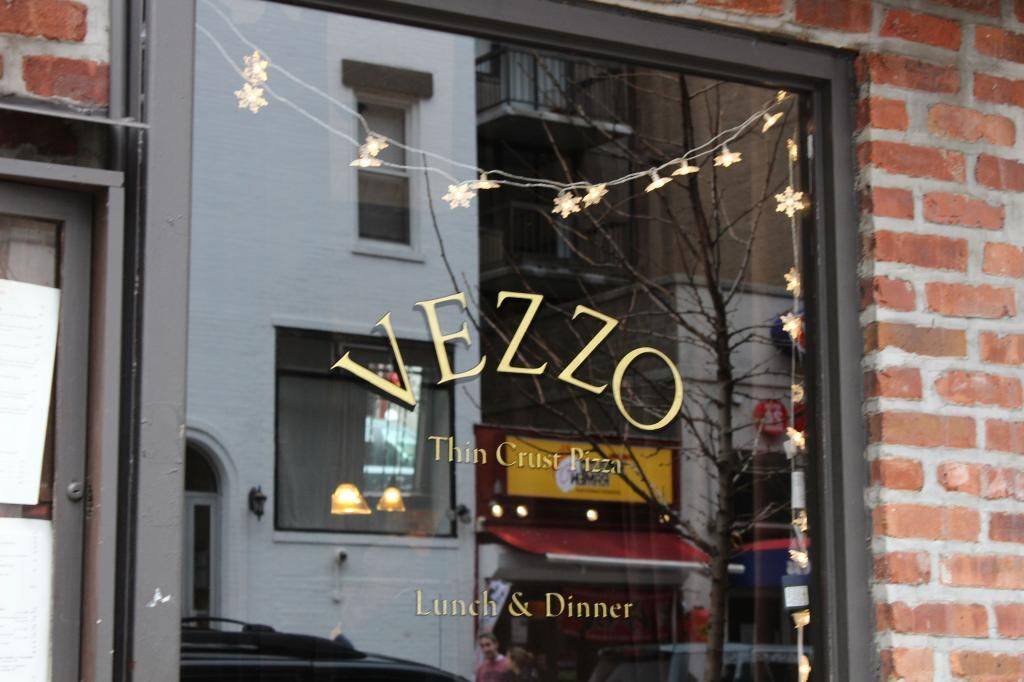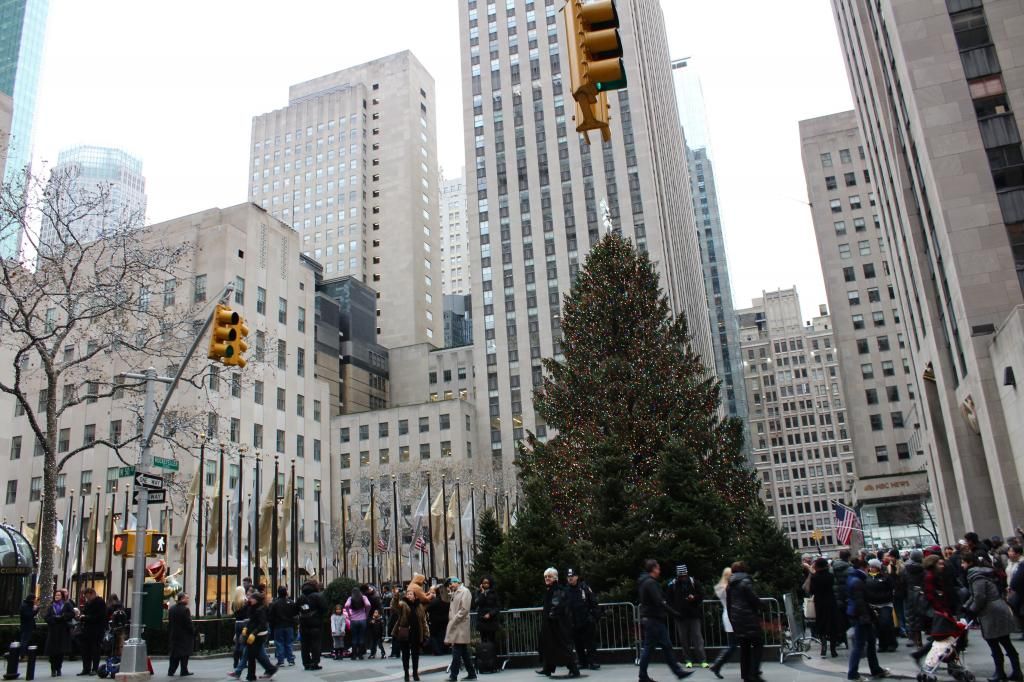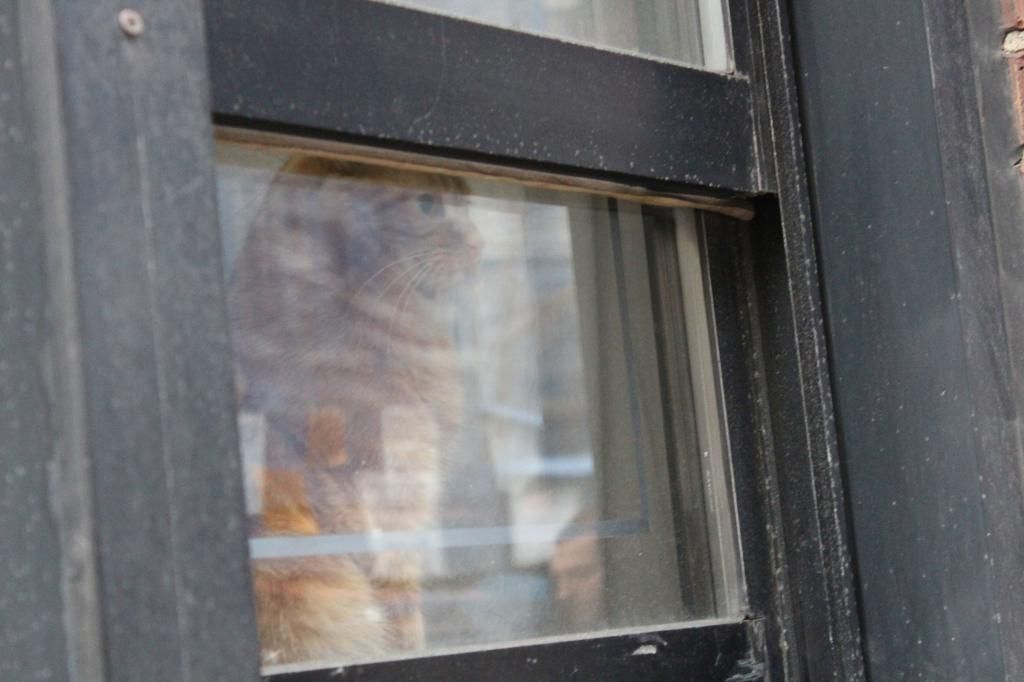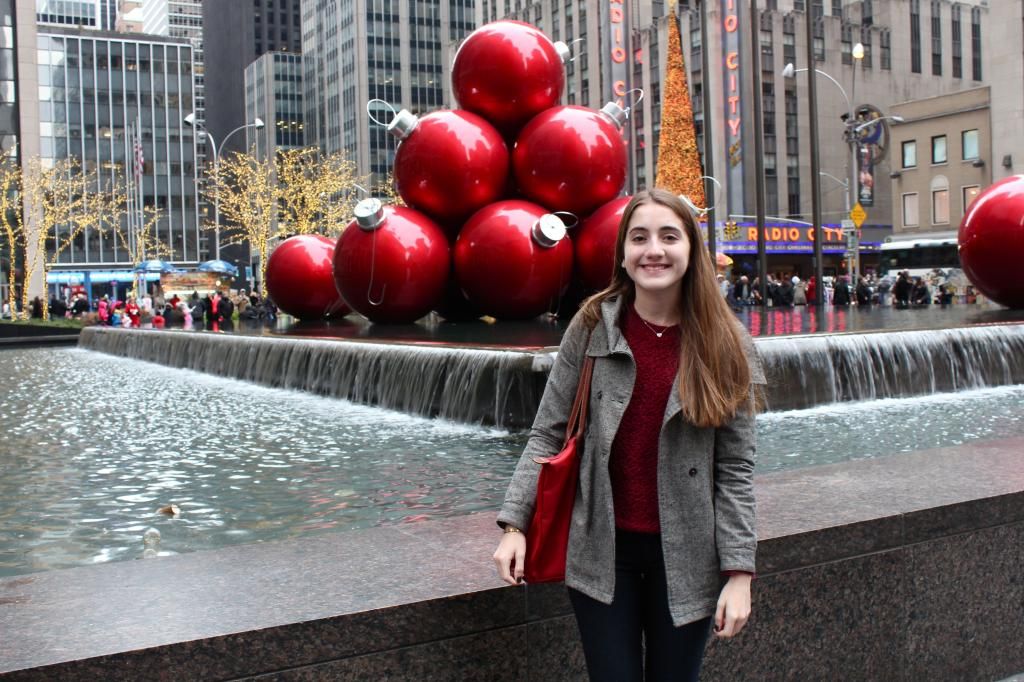 1. City shot, including the nostalgic American Girl Doll Place 2. Taking on the city, one store at a time 3. AMAZING lunch at 'Banc', a french cafe 4.
The note-able Radio City
5. With a few friends from school (and the guard, haha) in front of the tree 6.
"Vezzo" the restauraunt we almost went to, but couldn't get into 7. The massive, 60 ft. tree at Rockefeller Center 8. A random cat walking along the windows 9. Cheesin' in front of the giant ornaments
The city at Christmas is like no other time of the year; the signature, 60 ft. tree, the enchanting adorned store windows, and the thrill of gift shopping. This past weekend, my school organized a quick trip to see the city in all of its Christmas cheer glory. Naturally, I brought along my camera so I could share some pictures with you all. I hope you enjoy them! xx