Hi everyone! I hope you all had a wonderful Thanksgiving. As I write this, I am slowly but surely falling into my post-Thanksgiving food coma…...Anyway, today's post is all about how I updated my room for the holiday season, with tips that you guys can apply to your own rooms. I am thinking of making this a series of different room related posts, so let me know what you think about that and if you have any specific requests. Enjoy! xx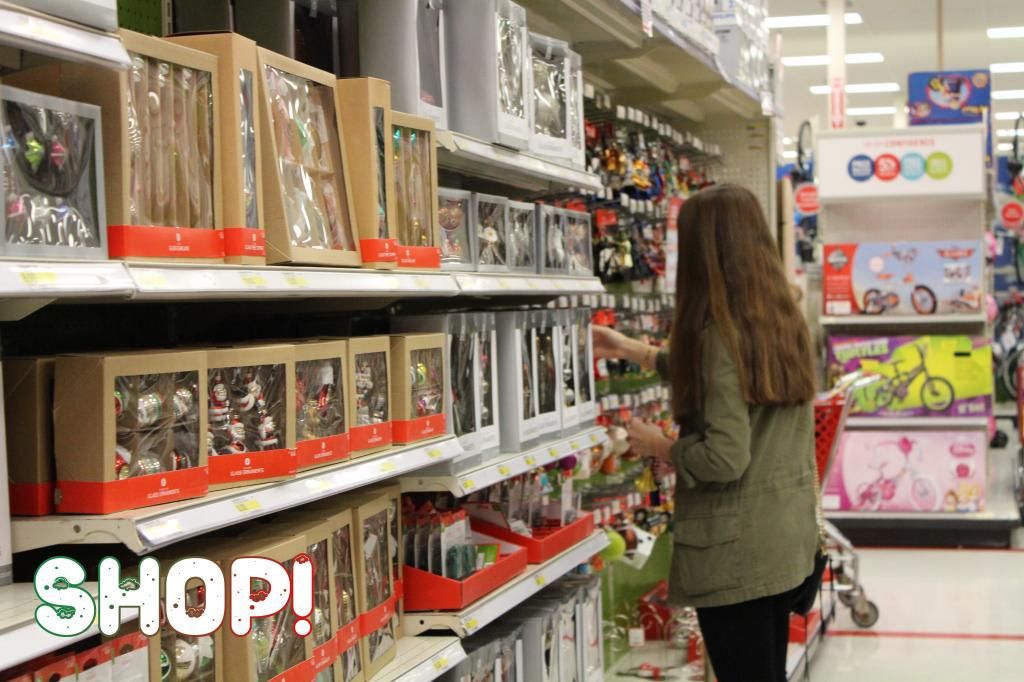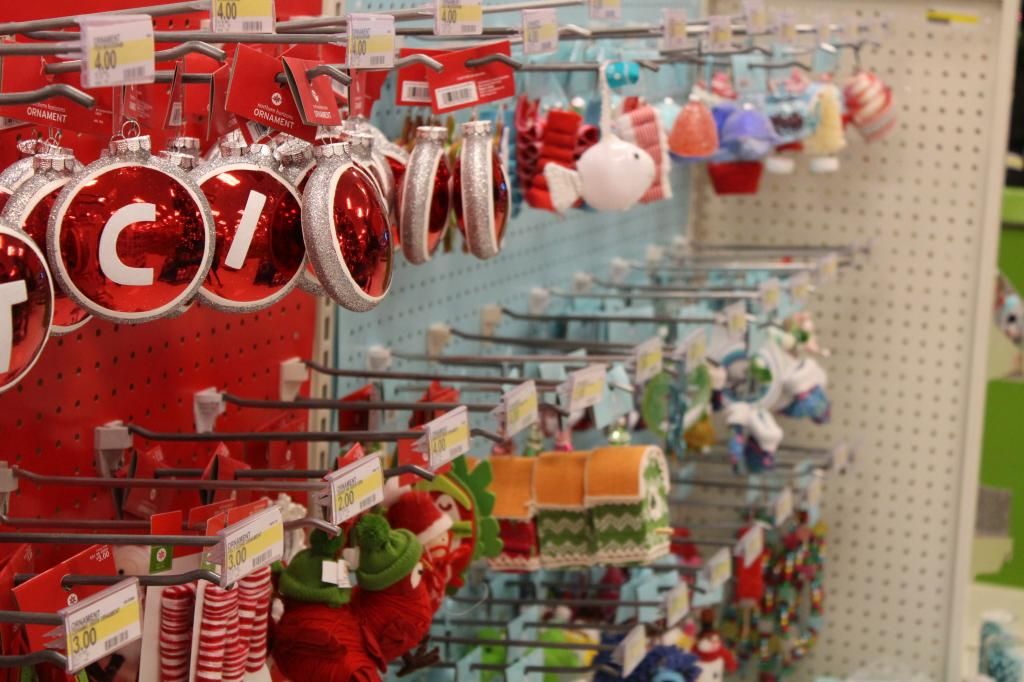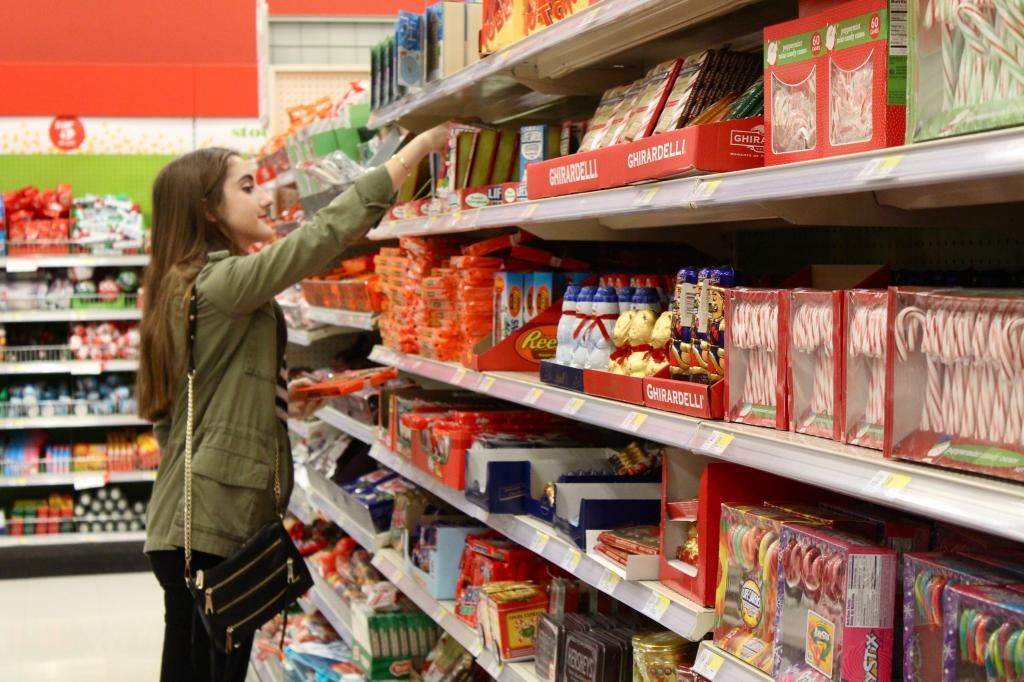 Clearly my favorite step; the shopping. Begin your updating your room by venturing out to your favorite decor store and gathering items. One of the best places for holiday related items has to be Pier 1, which has almost too many things. However, if you don't have Pier 1, you can also head to Target for some pieces. Whilst there, you can gather anything that you would want in your room, like a mini tree (& ornaments), holiday pillows, lights, candy, etc. etc. I recommend checking out the dollar area, which has some hidden treasures when it comes to the holidays. And, if you're like me, you will also grab an abundance of things you really don't need (christmas fuzzy socks, HELLO!)
Could it get any better than a mini Christmas tree with glitter ornaments and a sequin skirt? I think not. One of my favorite decorations for my room is my mini-tree, complete with multi colored lights and princess themed ornaments. It may seem a bit silly to buy a full on tree and ornaments for only a mere few weeks, but the great thing about fake trees is they last year after year. #score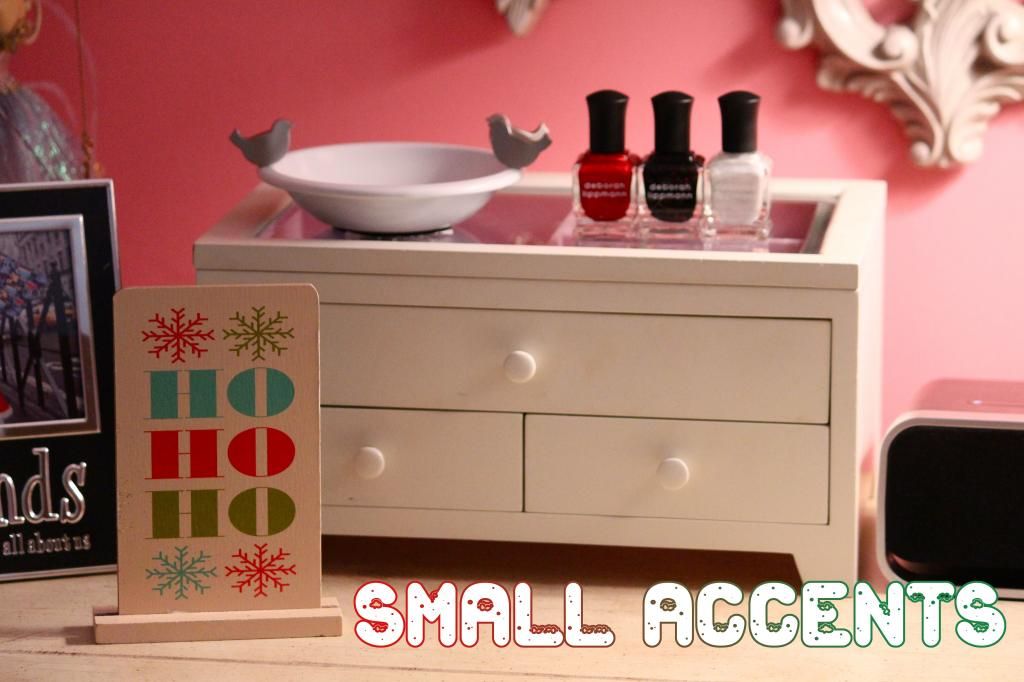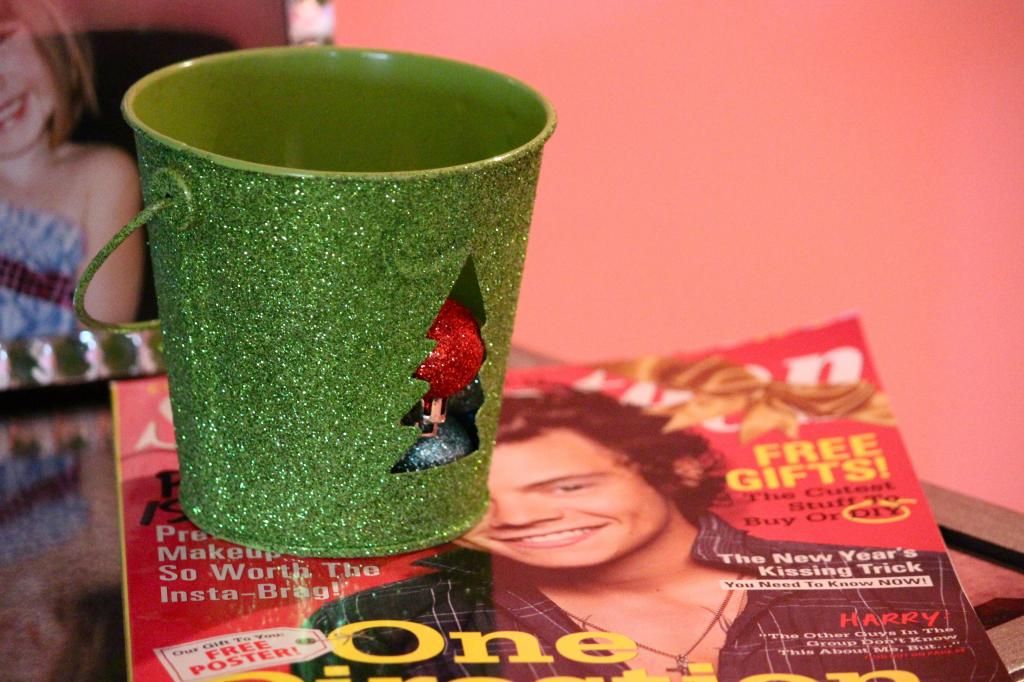 An easy way to decorate your room for the holidays is with small, scattered accents. Being the girly girl I am, I displayed a set of Deborah Lipmann holiday nail polishes I received last year on my jewelry chest, adjacent to a "ho ho ho" sign I found at Target. In addition, you can utilize left over ornaments from your mini tree and put them in a festive bucket of some sorts (always thinking! haha). I also purposefully placed my
Harry Styles
holiday edition of Seventeen Magazine beneath it, because, well who doesn't want Harry Styles for xmas?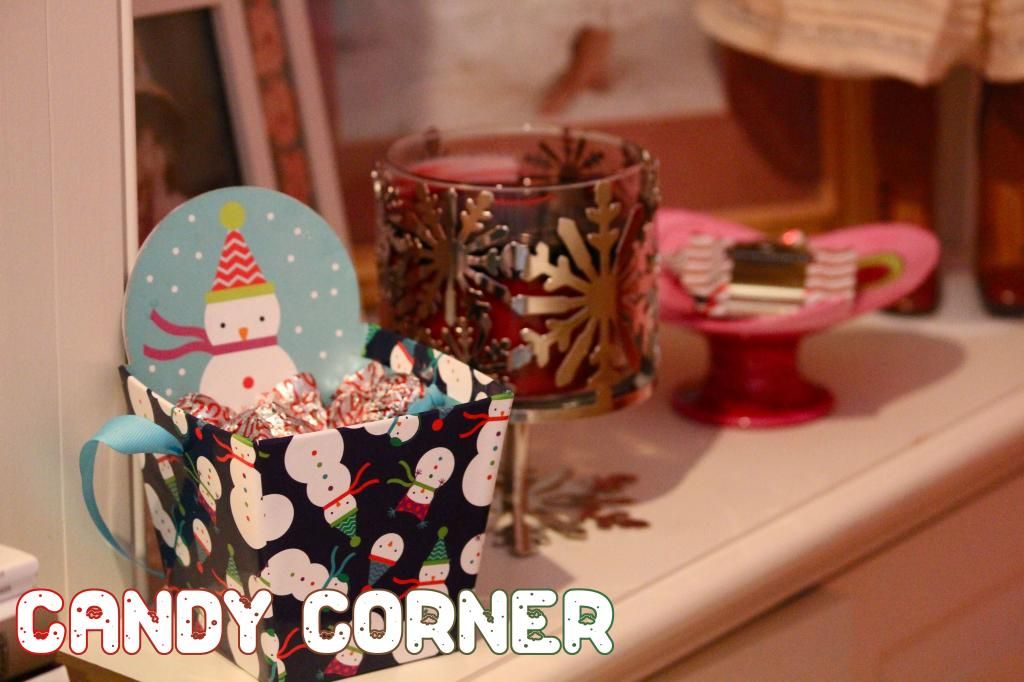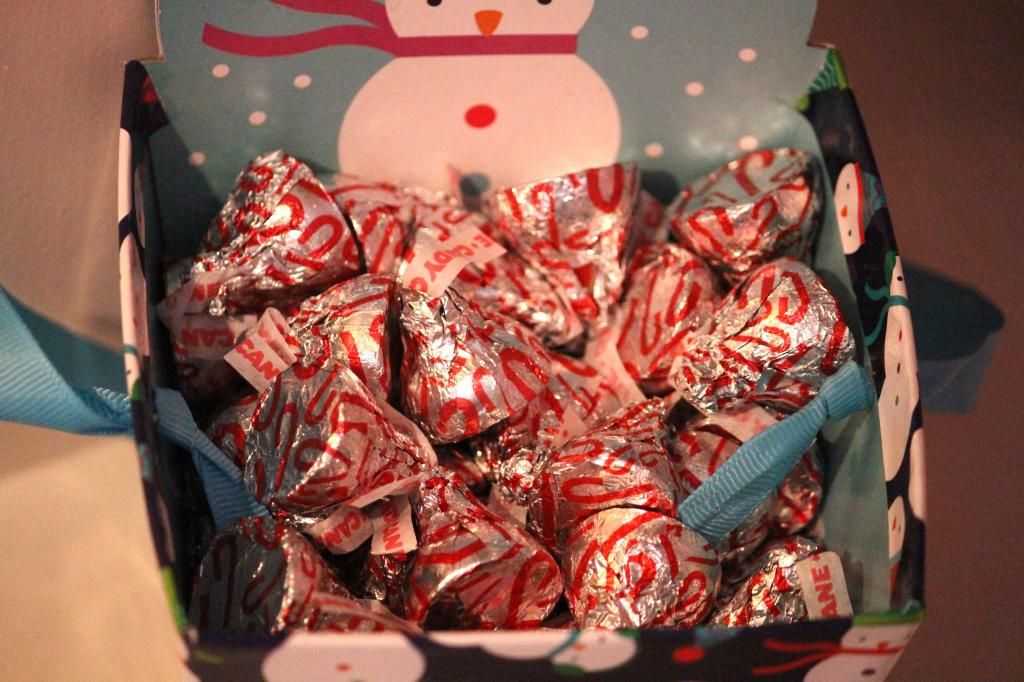 Beside my mini-tree, my "candy corner" is another favorite aspect of my room. With all of the holiday-themed candy brands are coming out with, you can surely find your favorite kind in red, white, or green coloring variations. I found this snowman pail for $1 at Target and put some delectable peppermint Hershey kisses, while some addictive Ghirardelli peppermint squares sit beside them. Whether or not this section of my room is really for when my friends come over or just me…..well you can figure that one out for yourself.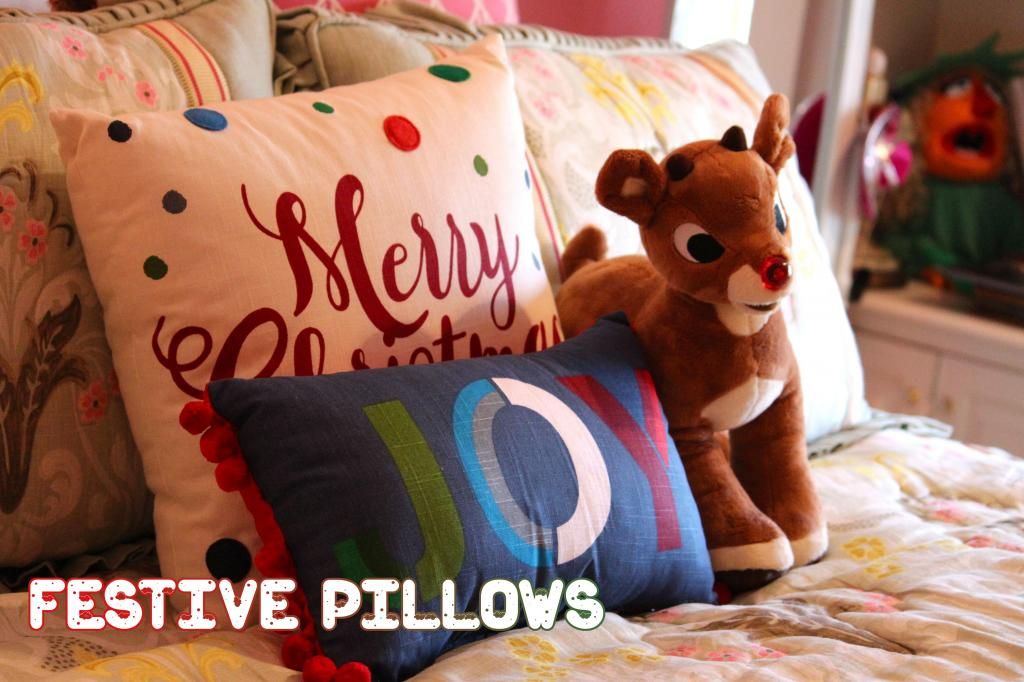 One of the easiest ways to add some holiday cheer to your room is with some pillows. In addition to my festive pillows, I also dusted off one of my old Rudolph stuffed animals to add to my rather bland bed. Typically, I use my pillows year after year (or until my dog rips them apart), so like the mini-tree, you are saving the big $$.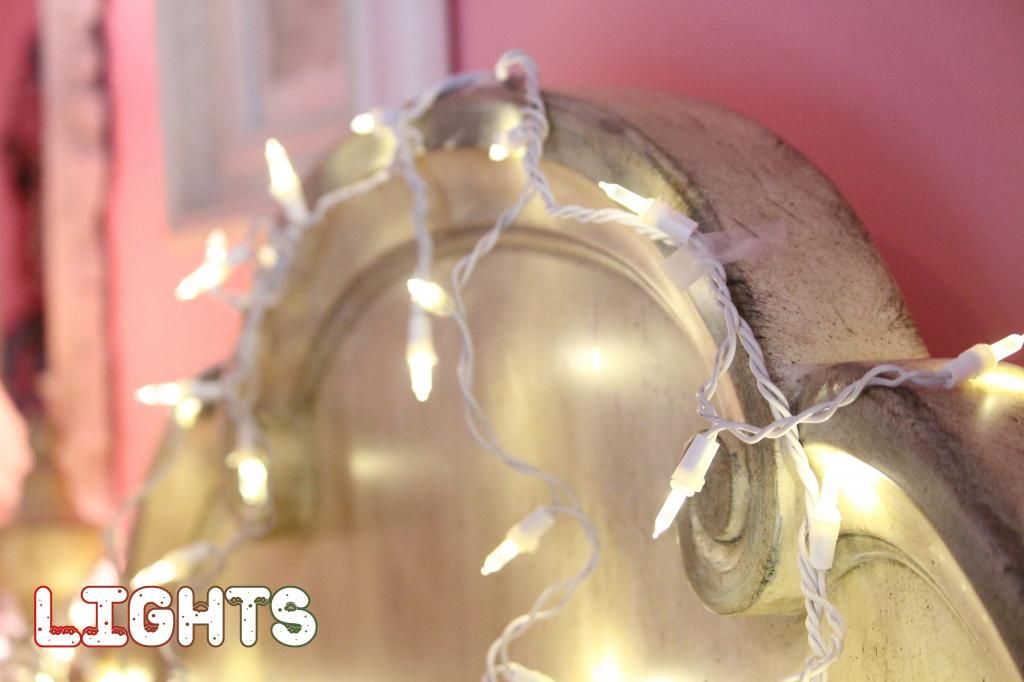 Ah, yes, the finishing touch! What are the holidays without lights? I found my white icicle-like lights at Target. I prefer white because my mini-tree has some pretty obnoxious multicolored lights, but it is really your personal preference whether or not you buy white, multicolored, or blinking lights.