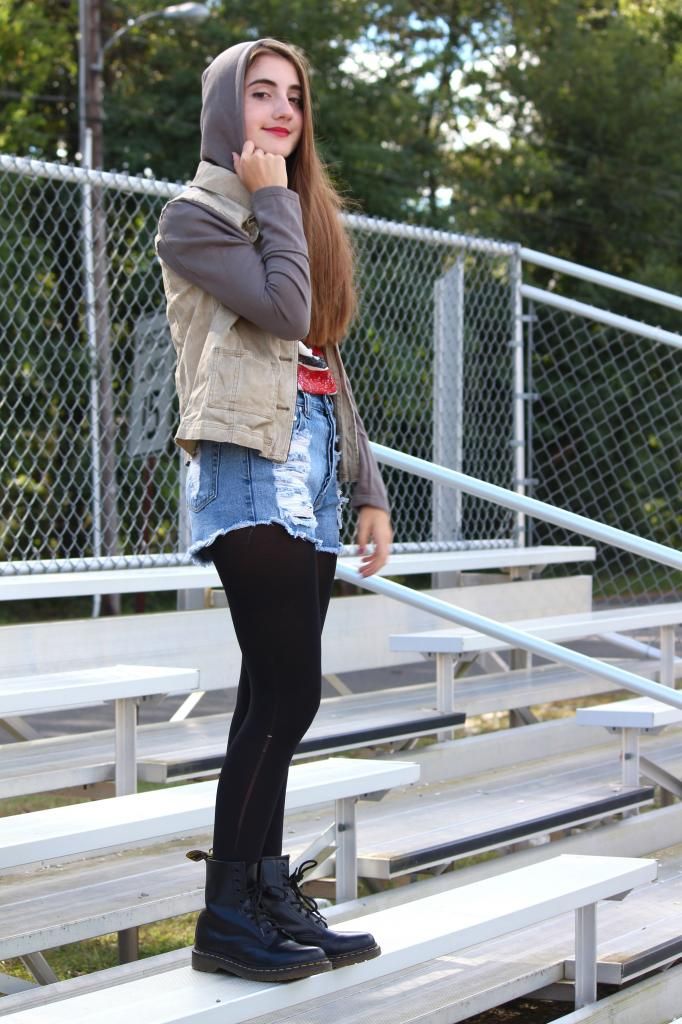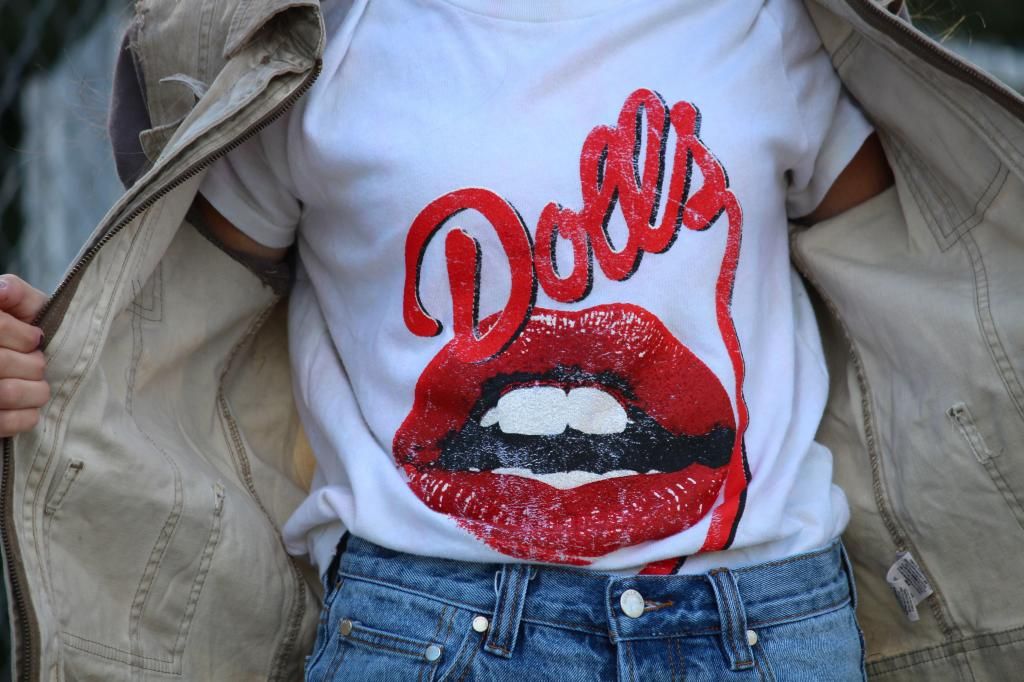 Scrolling through my latest posts, I decided that I have been feeling quite edgy lately- I guess that is what fall does to you. Straying away from my typical spring/summer dress and platforms look, this fall I have been completley taken by tights (unintentionally ripped ones), distressed jackets, and boots. Keeping with my whole "I must transition my summer pieces" movement, for this look, I paired one of my many ripped pairs of tights with some slashed high waisted shorts and a beyond bold graphic tee. Oh so edgy.
Fall long weekend is so close I can taste it. 9 days to be exact. I am so excited to go home and stay home for more than a mere 24 hours, which usually consists of just catching up on homework. I can assure you that this long weekend will be spent sleeping in, seeing my best-friends, and of course, blogging to my heart's content. I cannot wait.
I hope you enjoyed this post! Also, is it just me or does my hair look somewhat blonde in these photos? I suppose tennis has brought this and my newfound tan lines about. I am not complaining.
Wearing://Shorts: MinkPink (old), Top: Prince Peter Collection, Jacket: Free People, Shoes: Doc Marten