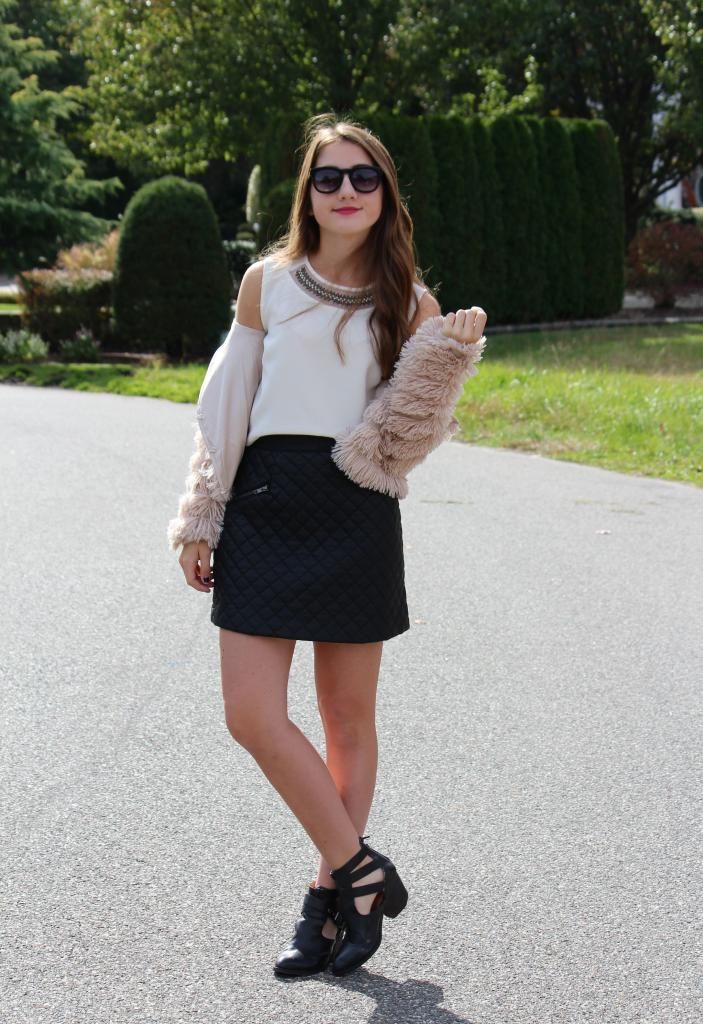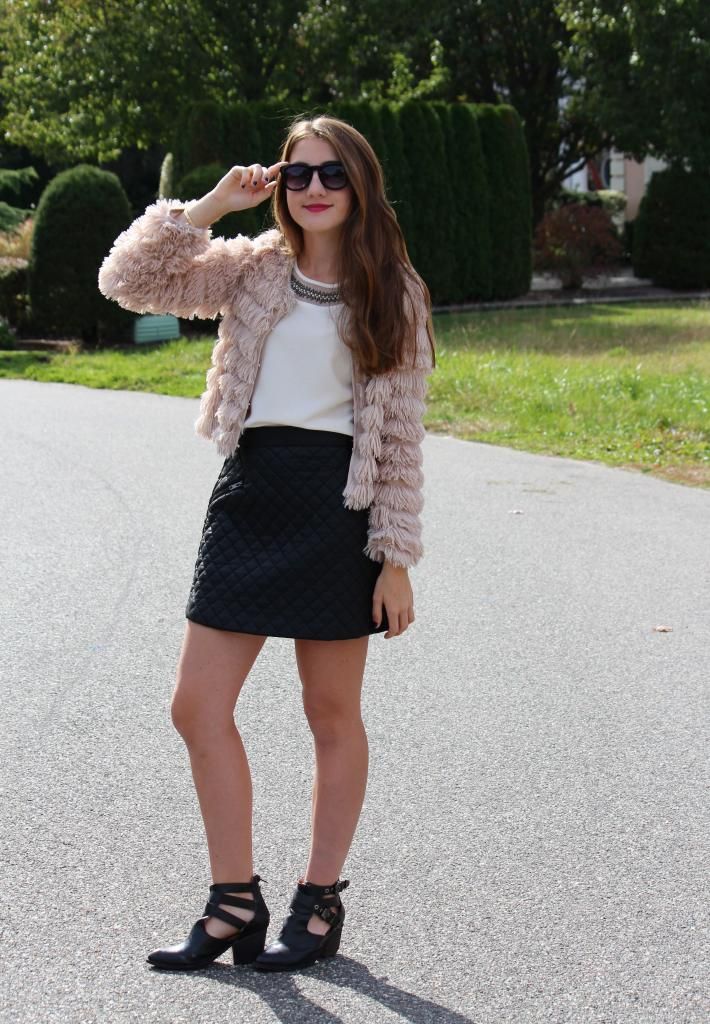 Something about the weather getting colder makes me feel entitled to dress as if I came straight out of the Carrie Diaries. I often take the brisk fall weather as an opportunity to dress like the New Yorker I aspire to be, despite the glares I receive in my jeans, uggs, and a sweater kind-of town. For this lunch date look , I was clad in a fluffy jacket (that I strangely can't stop stroking), a quilted motor-cycle skirt, my cut-out booties that I can't bear to take off, and some sassy sunnies. The ultimate glamazon combination.
Speaking of the Carrie Diaries, how good was the first episode this season? I swear, I am vicariously living through Carrie- I am so jealous of her! Maria of Avenue M and I can't stop gushing over this show. Who else is obsessed?
P.S. I shall be joining the tumblr craze/addiction soon! I will update you all once I make one- I would love to answer some questions for you guys.
Hope you are all doing well! xo