I've always been a fan of two ways for styling one item posts. With the fall season approaching, I thought I would show you all how to take distressed denim from "casual to classy". Let me know if you like these style posts and would like to see more of them!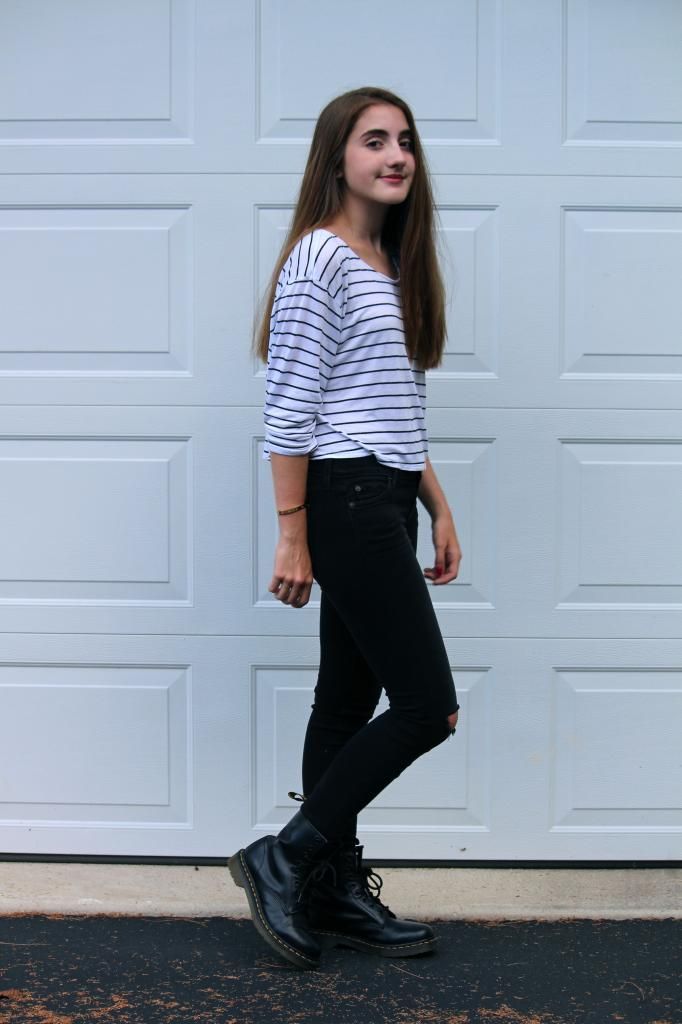 For the casual look, I chose a basic striped tee and my signature Docs.
Your favorite tee and go-to boots are the perfect combination to compliment distressed denim.
Lately, I have been obsessed with wearing this look. It fills the edgy void in my life, ya feel?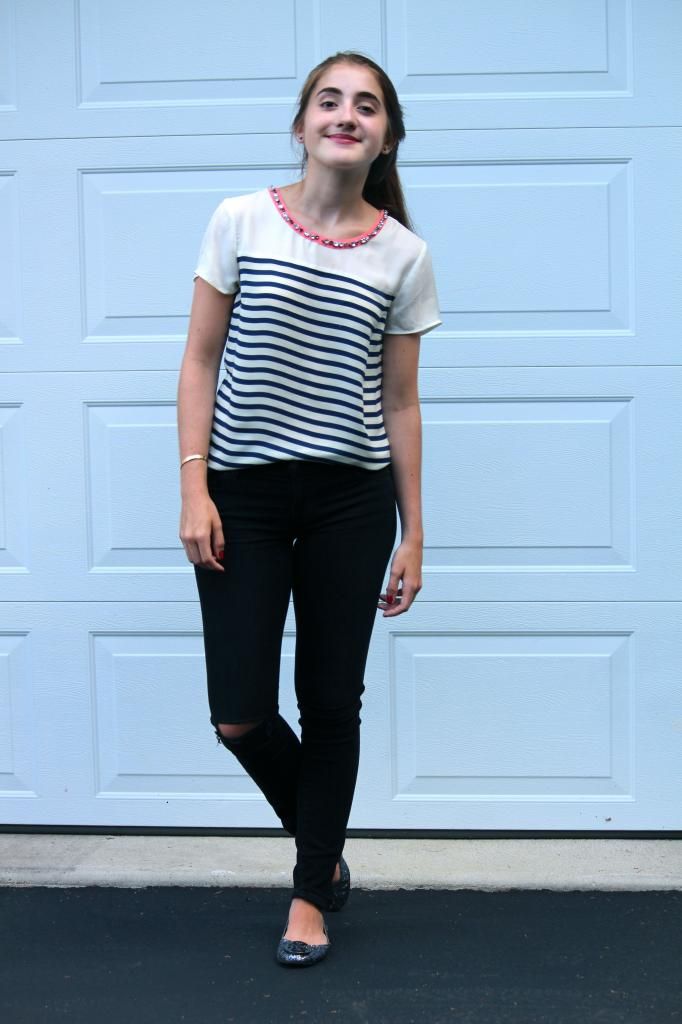 To transform these casual jeans to a classy look, I chose my striped/beaded top and glittery flats. Distressed, hole in the knee jeans can be difficult to dress up, but simply taking a jeweled top and sparkly flats can take you from casual to classy.
Thank you for reading! I hope you enjoyed. xo