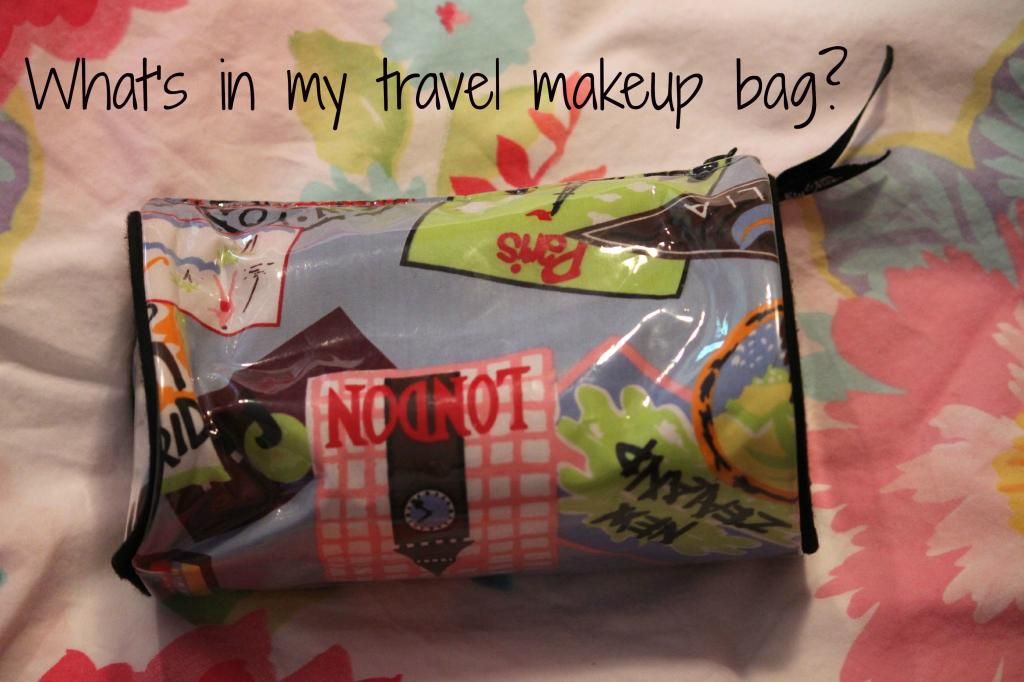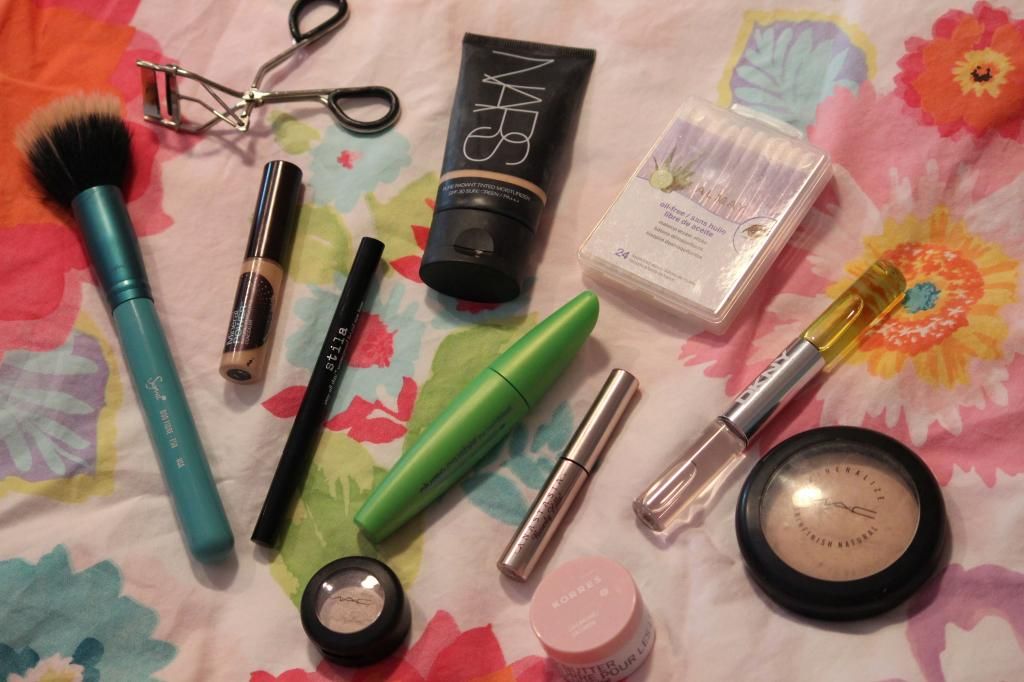 In honor of my trip to France this friday, I thought I would share my travel makeup bag essentials with you all. I try to keep the amount of products I bring to travel to a minimal, so these are definitely my essentials. I hope you enjoy! :)
CoverGirl Clump Crusher Mascara in Waterproof: Although I just recently purchased it, this product is slowly becoming my favorite mascara. The wand is nicely shaped and the formula isn't too watery for my liking. With most trips, I pack waterproof mascara for swimming/trips to the beach, and even just everyday.
Stila Stay All Day Waterproof Liquid Eyeliner: This is literally the best eyeliner for those of us with eyeliner application problems. I have tried many different liquid eyeliners, drugstore and high end, and this takes the cake. The felt tip brush is very thin and easy to use, especially for winged liner. I highly recommend you try it out!



MAC Eyeshadow in 'Phloof!': For travel and summer in general, I usually stick to simple eyeshadow, like this shimmery white. If you are in the market for eyeshadows, MAC has a wide variety of long-lasting colors.
Anastasia Clear Brow Gel: Despite being on vacation, I still like to have my brows tamed. Instead of defining my brows with a pencil, I stick to the basics with my travel size clear brow gel.
Nars Pure Radiant Tinted Moisturizer: During the summer, I like to wear light makeup, like tinted moisturizer, to simply create a clear complexion. I like to apply this tinted moisturizer with my fingers, so there is no need for a foundation brush. The best part is the SPF 30, which is always necessary for my fair skin.
MAC Mineralized Skin Finish Natural: This is one of the best powders I have tried. It is very lightweight and does not create a 'caked' look, which is quite distasteful for summer. I apply it with the fluffy brush above from Sigma and I am ready to go.
Maybelline Mineral Power Concealer: Although I am all for a very natural look, something that I always wear regardless of the situation is concealer. No matter how much sleep I get, I always seem to have a raccoon appearance about me. To look less exhausted, I swipe on this concealer and blend it out with my ring finger- easy peasy!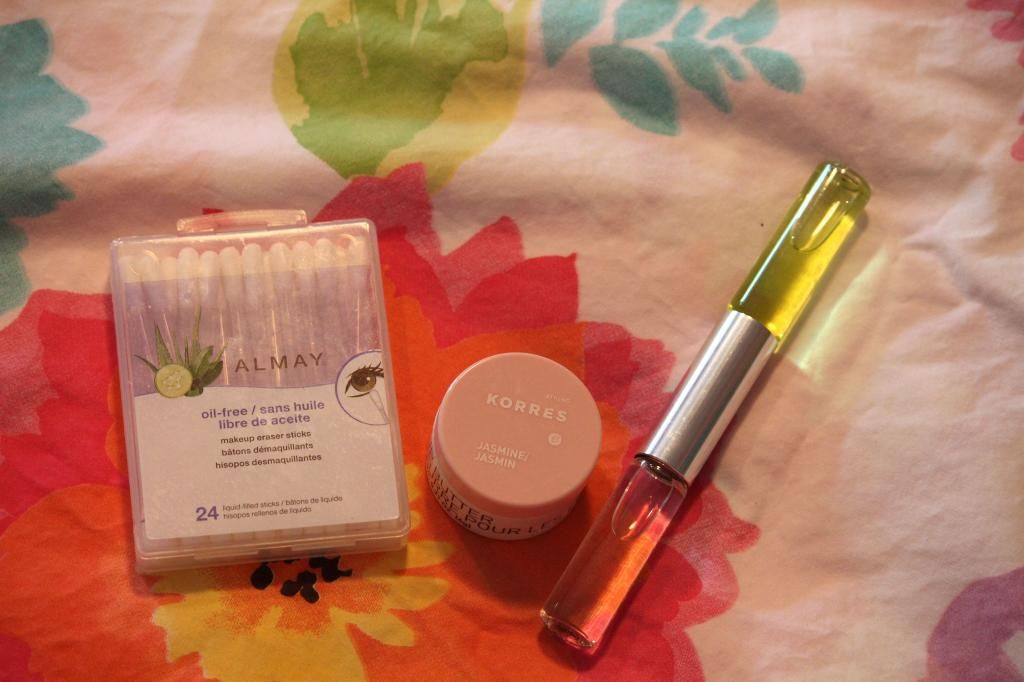 Almay Makeup Eraser Sticks: This product is not only a travel essential for me, but an everyday one as well. As mentioned above, I am not the best with eyeliner. To fix the many mistakes I make while applying my eyeliner, I swipe these eye makeup-remover filled cotton swabs. I cannot go a day without these! Seriously.
Korres Lip Butter in 'Jasmin': As you may recall, I previously did a post all about my love for my Korres Lip Butter in 'Wildrose'. For vacations, I prefer a more natural look, as opposed to the red I usually sport. The shade 'Jasmin' adds a subtle shine and hint of color.
DKNY Rollerball Be Delicious Duo: Lastly, I have a travel size roller ball duo. One of my all time favorite scents is DKNY's Be Delicious, which is on one side, and the other DKNY's Be Delicious Fresh Blossom. The only downside to this duo is that it is glass, so you have to make sure to pack it well.
Thank you for reading! I hope you all are having a great start to the week!