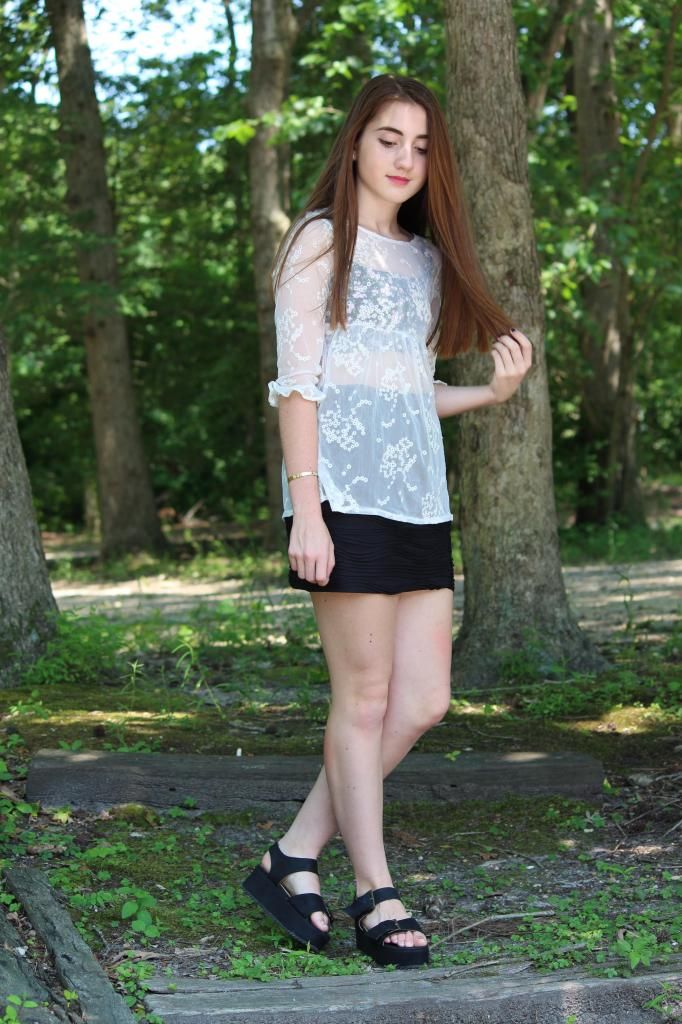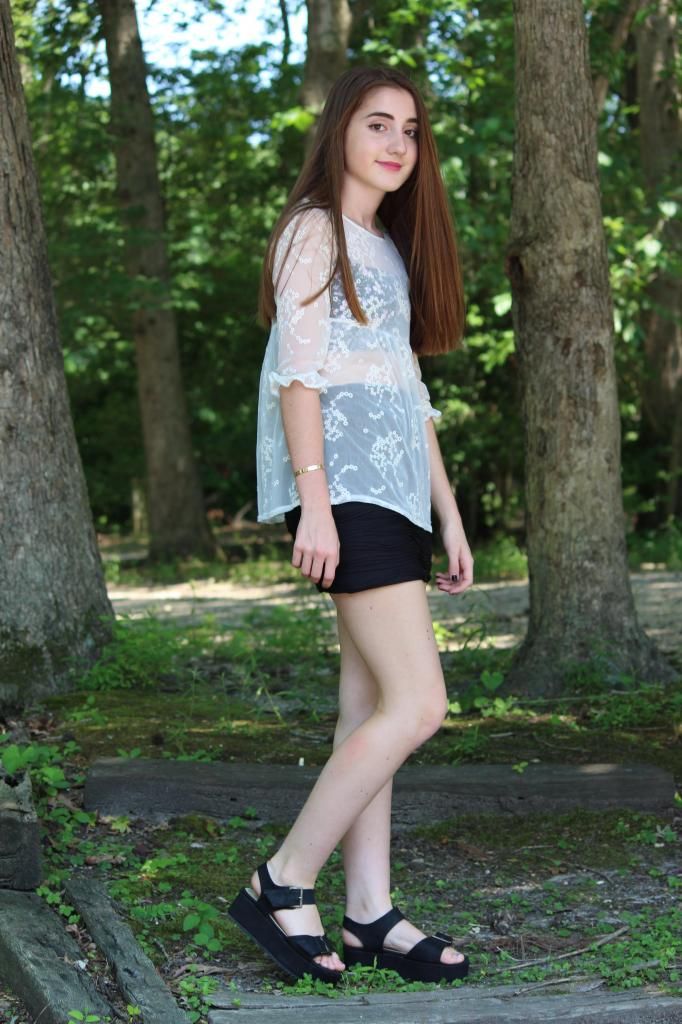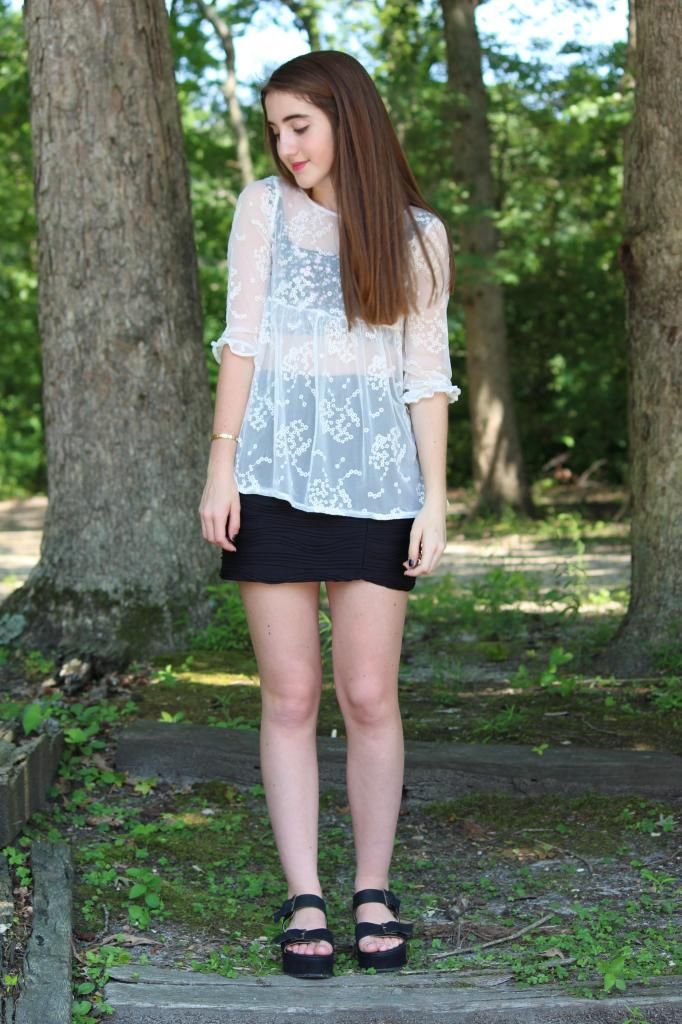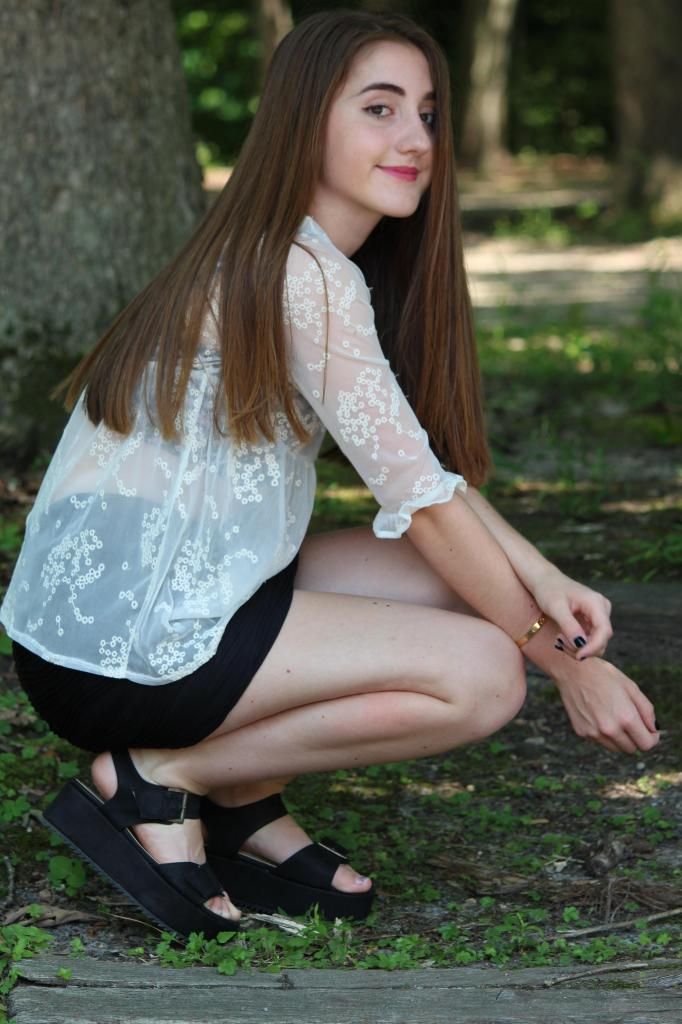 One store that I can always rely on is Urban Outfitters. Always. I never seem to leave that store without something (to my parents dismay). Last week, my friend Allison and I trekked to the mall, which is when I found this extremely girly and flowy top. I paired it with a floral bralette underneath and a basic body con skirt, all from Urban Outfitters. What can I say? I am a die hard UO fan.
As you may or may not know, Google Reader (aka GFC) will be shutting down July 1st. If you would still like to follow my blog, you can follow me via Bloglovin'. Bloglovin' will import all of your blog reads from Google Reader and is quite easy to use. In addition, as I have mentioned countless times, today I will be venturing to France for three weeks! I am ecstatic for the adventure to begin and I can't wait to share photos with you all when I return! I wanted to let you know that there is no telling where and when I will have wifi, and if I will have time to shoot outfits abroad. However, I plan on shooting at least a few outfits today. That being said, I ask that you all bear with me and look forward to the photos coming your way. :)
Thank you so much for reading and your continuous support!