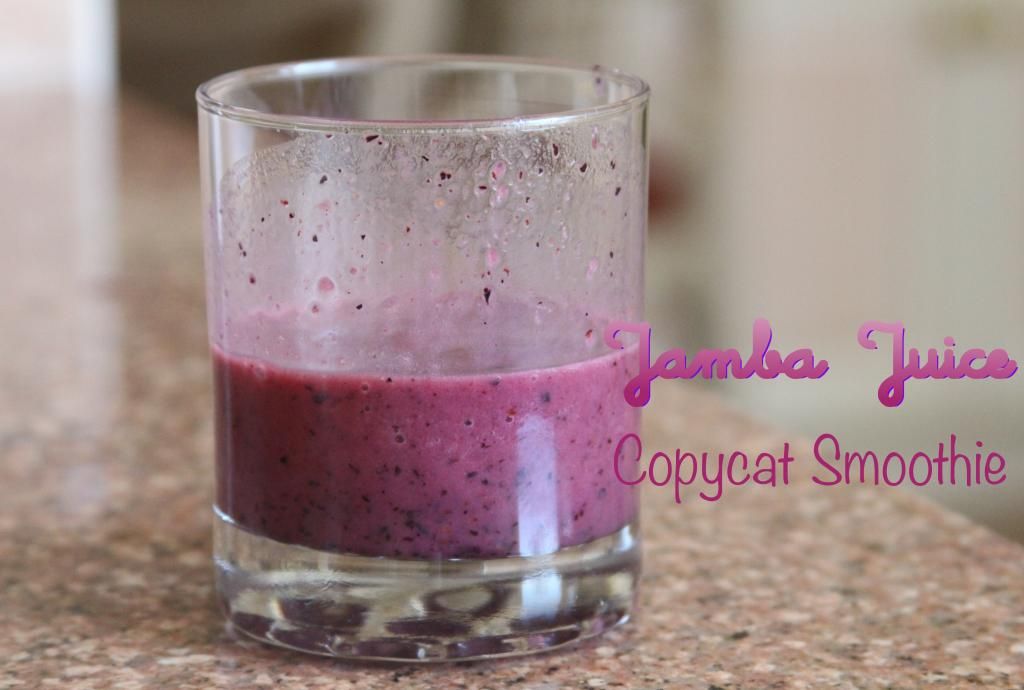 -1 1/2 cups frozen blueberries
-1 1/4 cups raspberry sherbet
-3/3 cup fat free frozen yogurt
-1 cup berry blend juice, plu 1/4 cup more as needed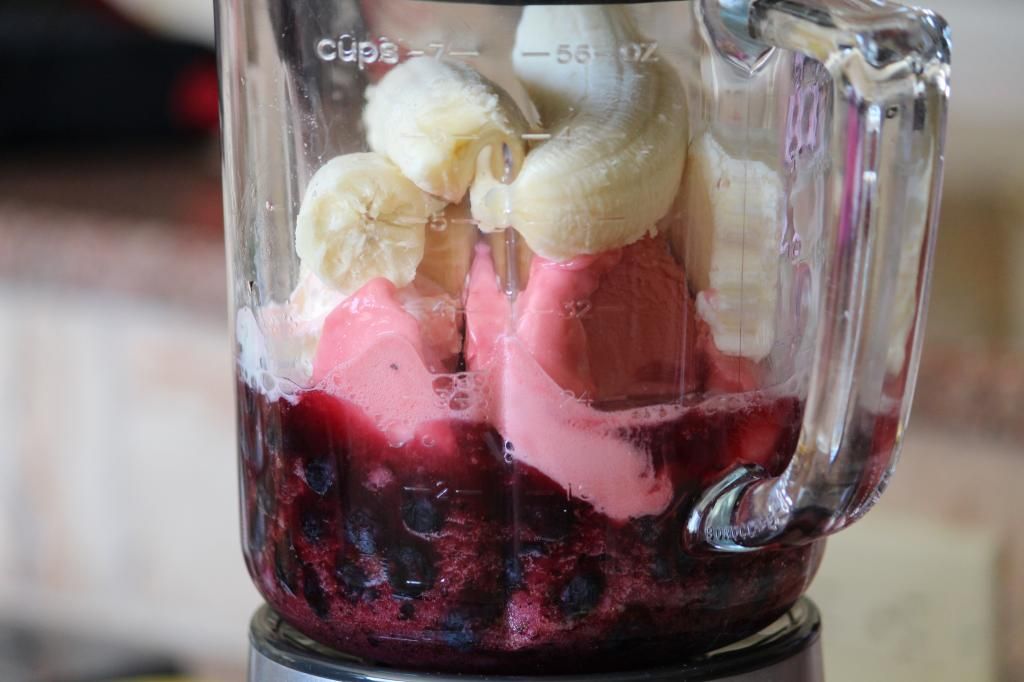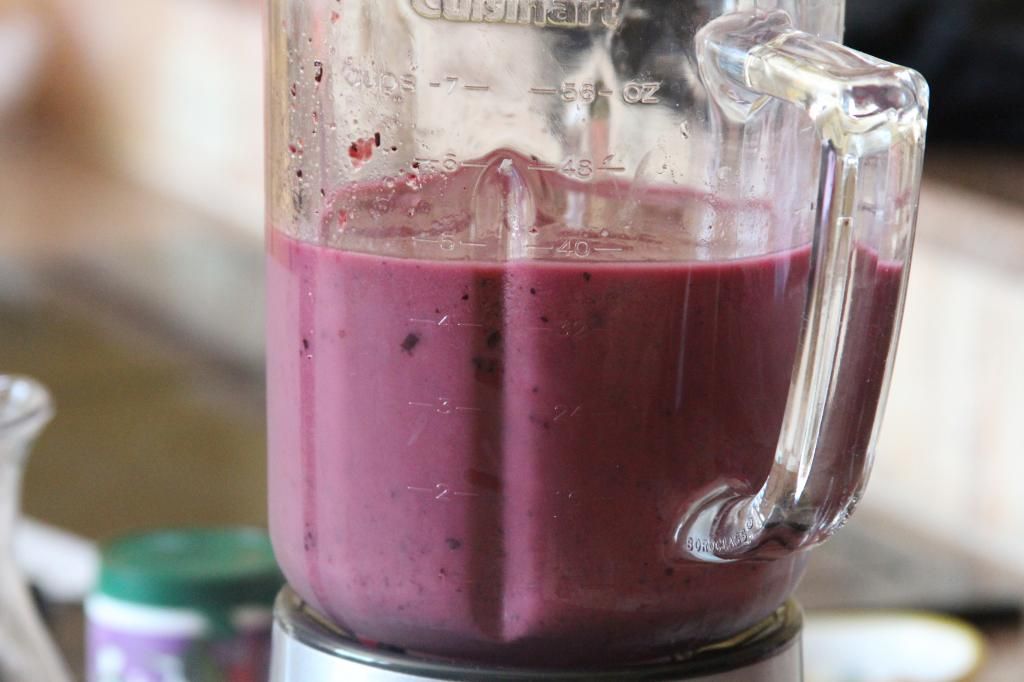 Add bananas, blueberries, raspberry sherbet, frozen yogurt and berry blend juice to a blender, cover with lid and blend until well blended. Add ice and blend until ice is fully processed and ice pieces no longer remain. Serve immediately.
Living where I do, there aren't many "big name" stores or restaurants. One of the many places I love but don't have within reach is Jamba Juice, which has smoothies and other fruit products. When my mom stumbled upon this copycat recipe from Cooking Classy, she knew we had to try it out. I have to say, I am not much of a blueberry person, but the various flavors all mix for a cup of yum! Let me know if you try this recipe out and what you think! Enjoy!
P.S. School is finally over in twenty-three days! Woo hoo! Without school, I will be able to put forth more effort in my blog, which is really exciting. I will do my best to update in these final weeks, but posts may vary with exams and school festivities. As always, thank you for reading!