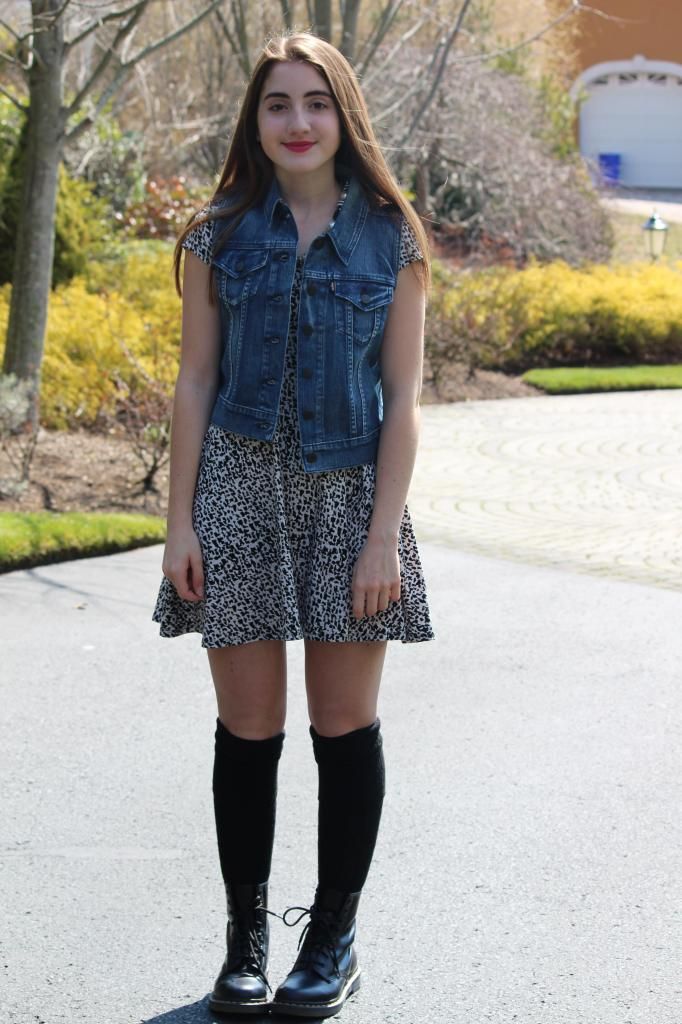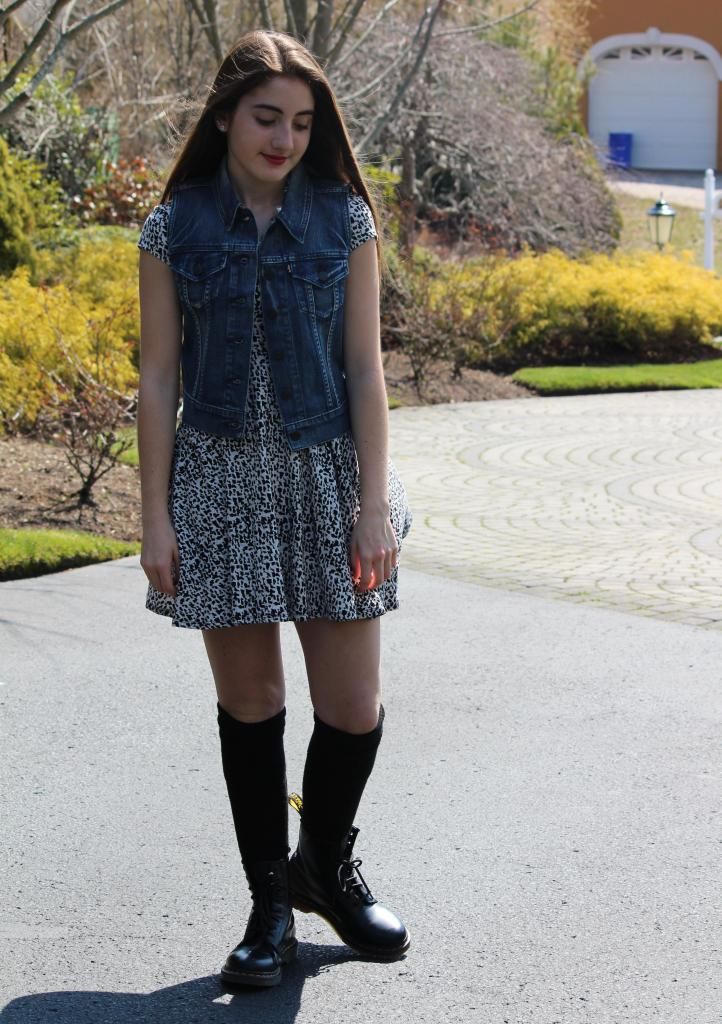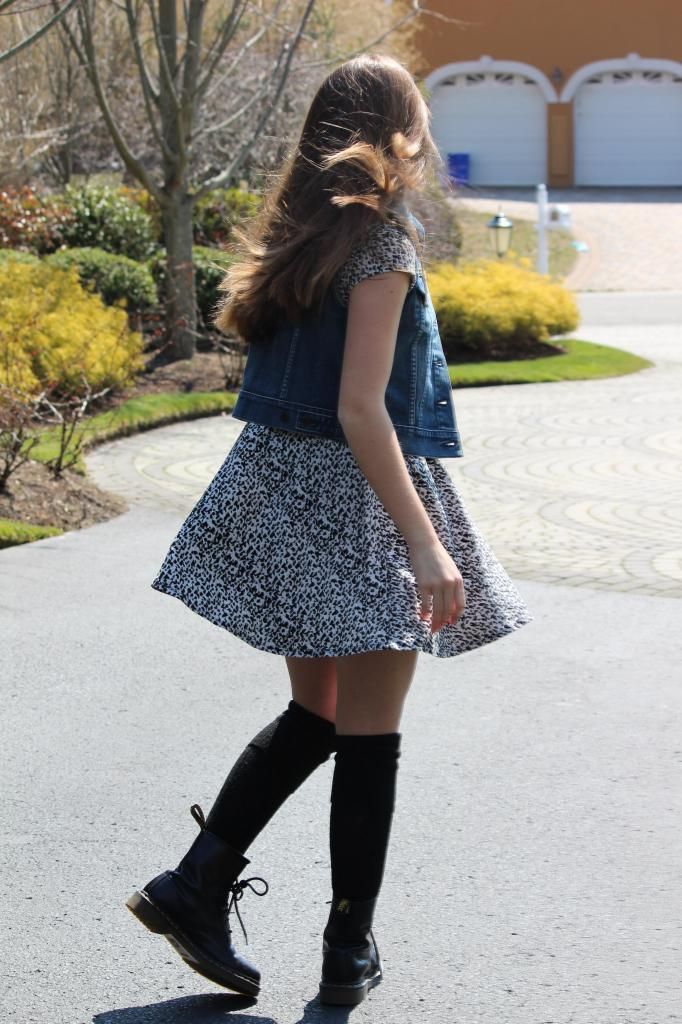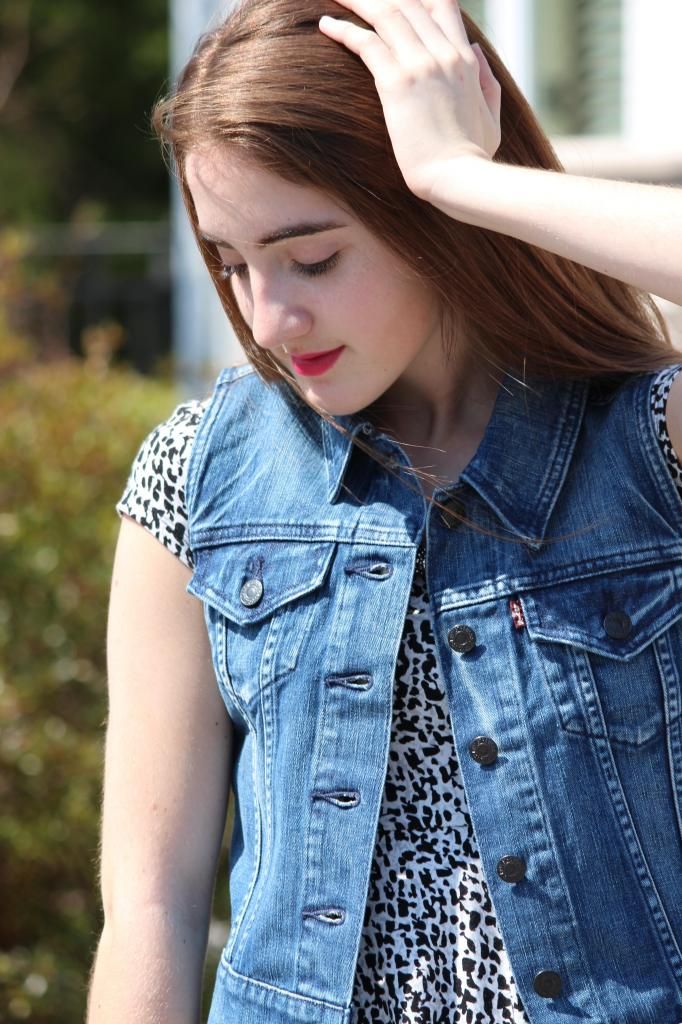 P

roducts:// Dress: Urban Outfitters, Vest: Urban Outfitters, Necklace: Local Boutique, Boots: Doc Marten
The day these pictures were taken was a miracle which most likely came from my hopes each day. For the majority of my Easter break at home, I was staring out the window at the rain trickling down my window pane or busy hanging out with my cronies. However, when this 60 degree weather day turned up I immediately dragged out my photographer mom. For Easter I received this dress and vest, which surprisingly go well together. Coincidentally, I recently purchased the necklace (which is hard to see in these pictures) and it matched the black and white theme. Instead of slipping on my Docs and heading out the door, I decided to board the high-knee sock bandwagon, and finish off with a red lip.
I hope everything is going well with you! I wish you a fabulous weekend! :)
P.S. If you didn't know, Google Reader (Which I believe includes GFC) is closing in July, so if you don't already follow me on Bloglovin', you can do so here.