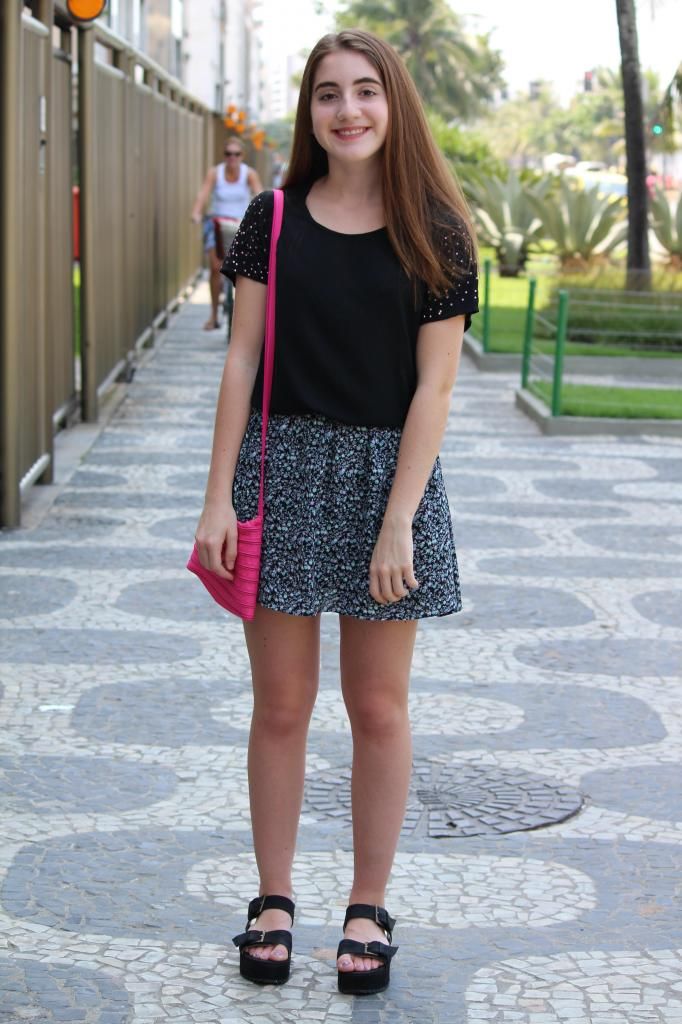 P

roducts:// Top: Ay Not Dead (South American Store), Skirt: Brandy Melville, Shoes: Argentinian Designer, Bag: Streets of Rio
Normally I tend to stick in the mainstream spectrum of fashion. I am not much of a trend follower, but I usually gravitate towards "the new thing." However

,

when I found these platform

shoes

in a small s

hop in

Buenos Aires, I just had to have them. The only downside of these shoes is that they are so heavy, you have to be aware of yourself walking, or else you will twist your ankle (trust me). If you were wondering, my bag is a 'zipper bag', which means that you can unzip it to literally nothing, which is quite unique. Sorry for some bypassers in the background, but this street in Rio was very busy! Hope

you all are having a great week!