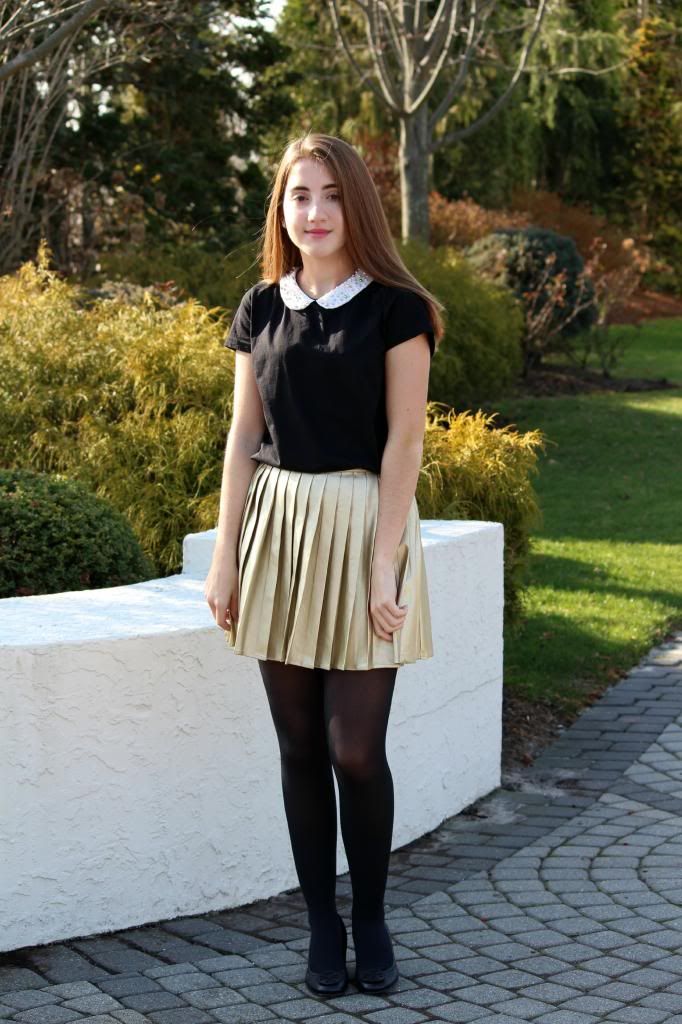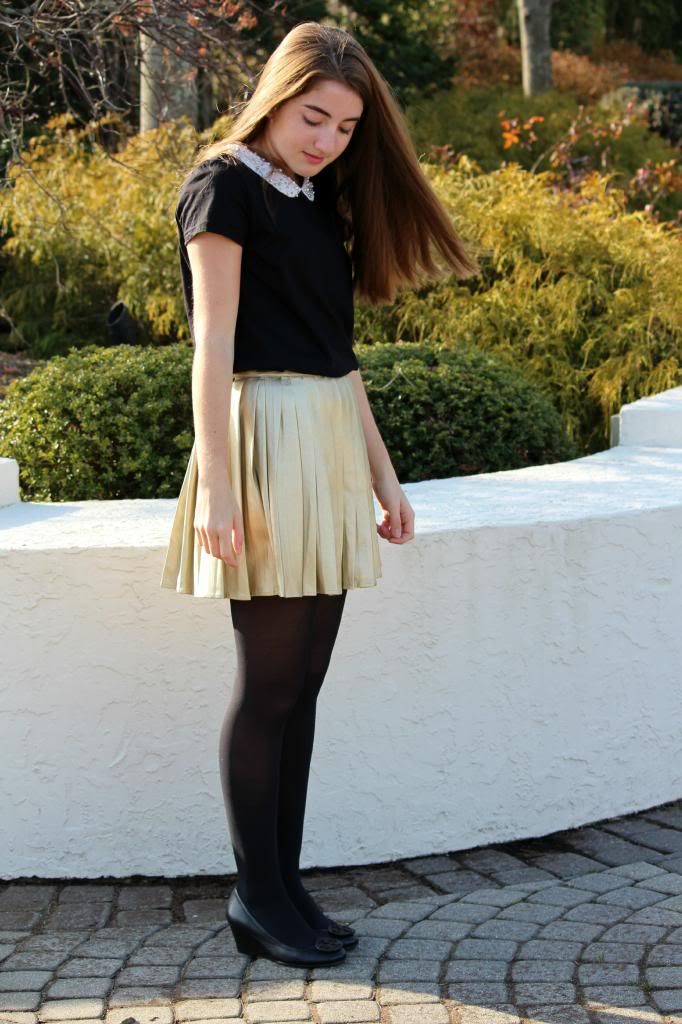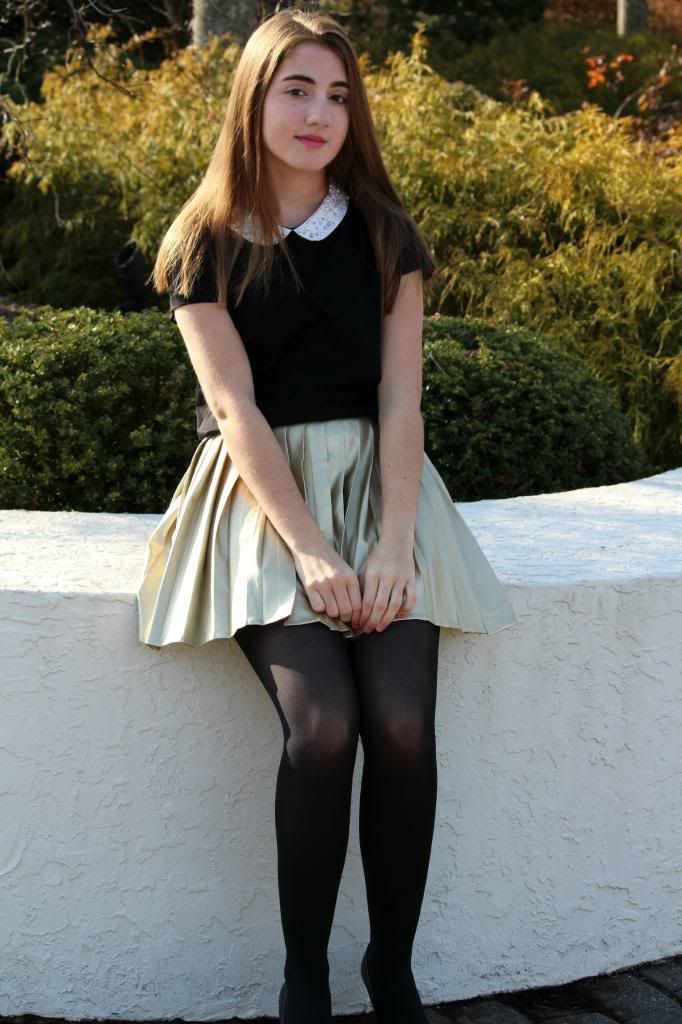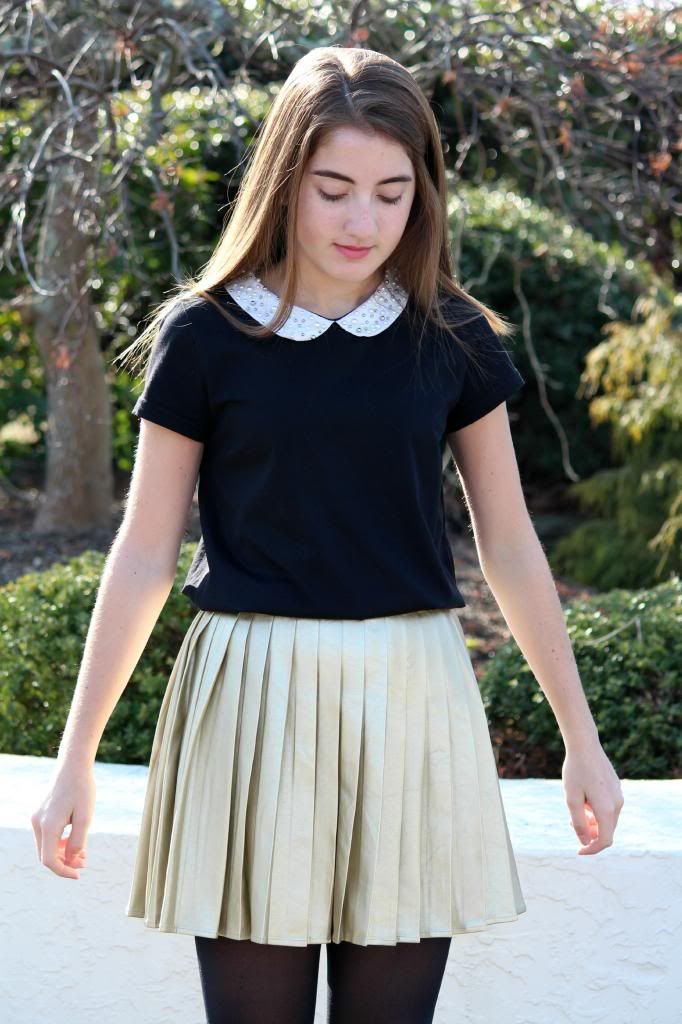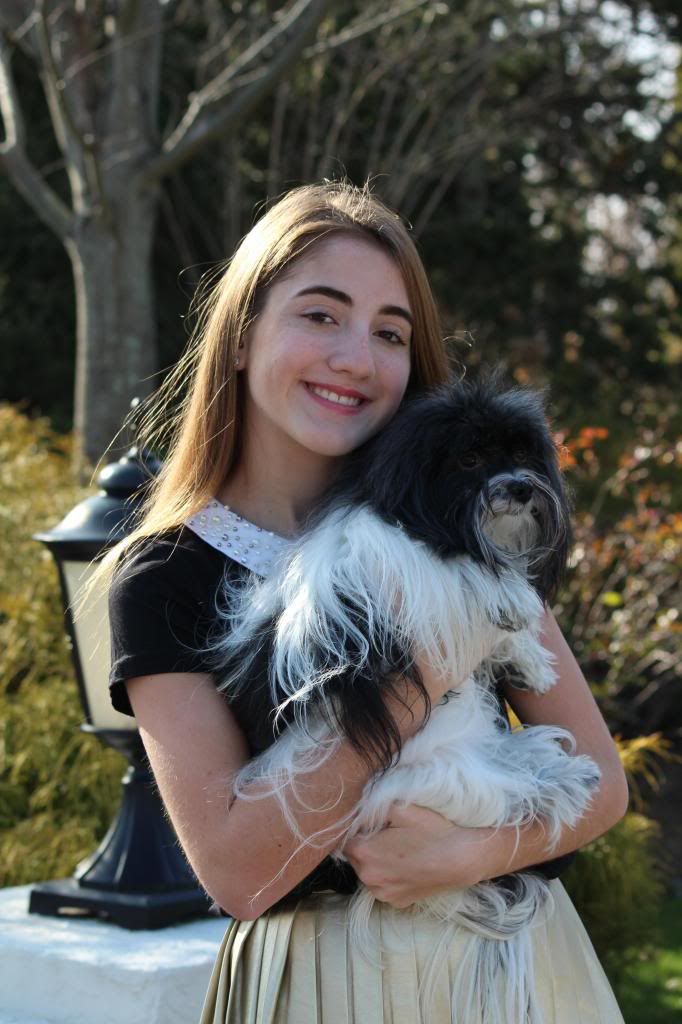 Products:// Top: H&M, Skirt: Lulus.com

,

Wedges: Tory Burch
I have been on the hunt for a killer skirt to pair with this dainty pearled top for a while, and I found this gold one from Lulus.com. The pleating on this unique piece adds texture to this outfit, which I adore, since most of my outfits are cotton. With the teeth chattering whether in New Jersey, I decided to pair this outfit with opaque black tights (for fashion and the sake of my shivering legs), tying in the black of the top. To keep the streamline appearance, I knew black shoes were essential, and these wedges seem to get the job done, plus they have ability to give me some much needed height to my 5'5" frame.
Sorry for the lack of text on this post, I have written this post a total of three times now and it has deleted every time. Fingers crossed this goes up as planned!
What is the weather like where you live? Shoot me a comment! Thanks for reading!