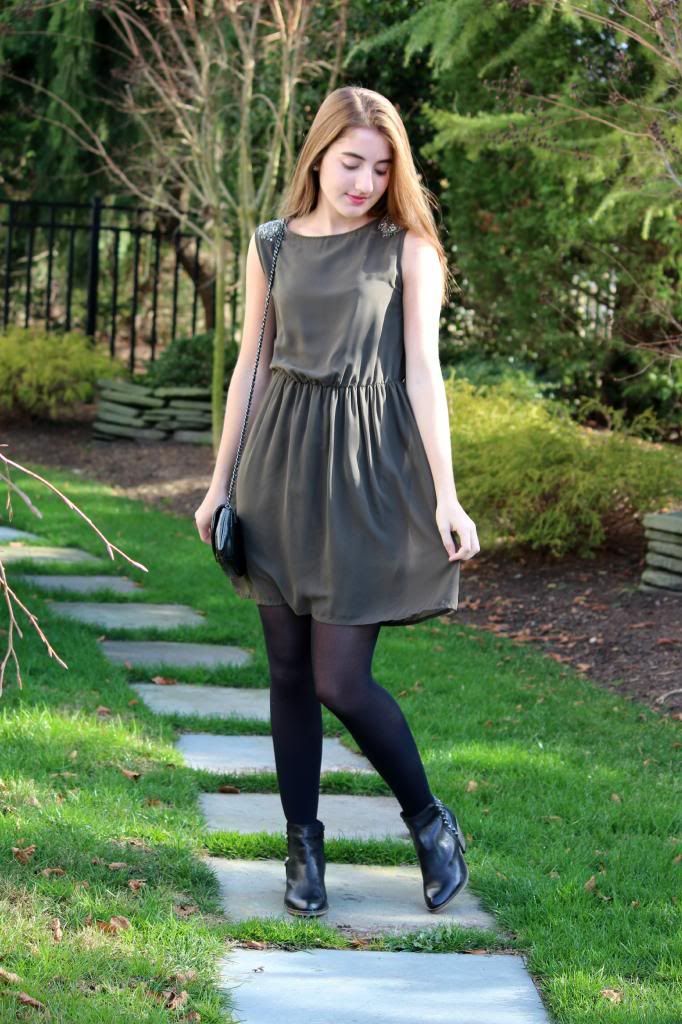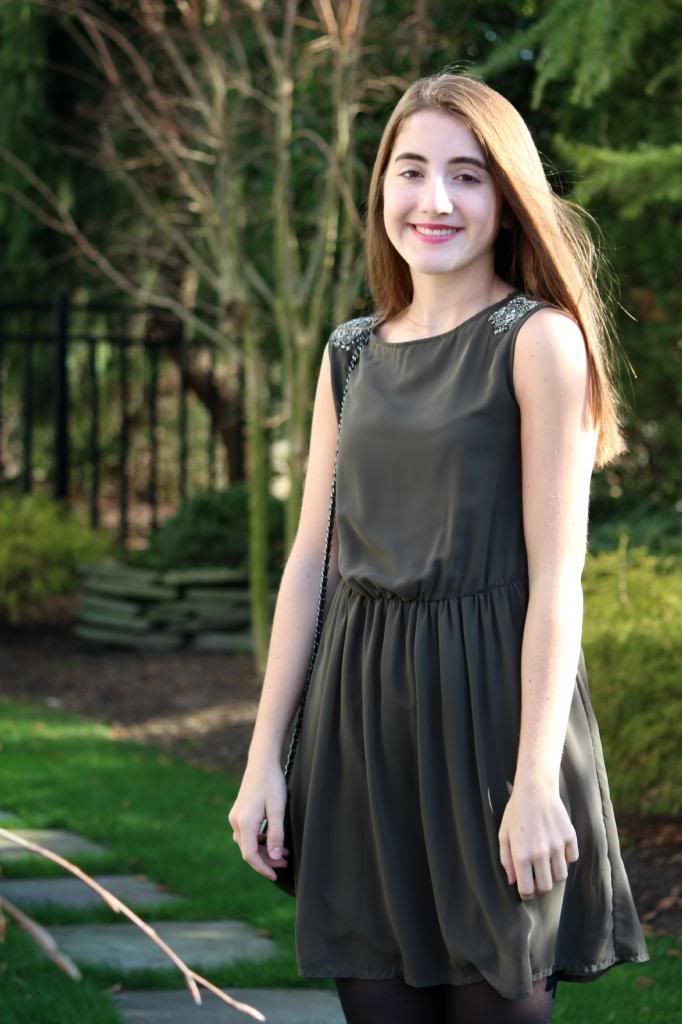 Products:// Dress: Zara Mexico, Booties: Steve Madden, Clutch: Chanel
Today I was having one of those days where you feel edgy yet girly, which is what this outfit was the product of. I recently found this dress in Zara and I am obsessed! The detailing on the shoulders are the focal point of this dress, as well as the mini cut out on the back (not shown.) To play up the "5 shades of grey" (haha) in the detailing, I paired my newest purse from Chanel- thank you Santa. This entire outfit has small hints of gunmetal, like in the shoulder detailing, the purse, and the studding on the booties which is quite out of my comfort zone. However, my dress being a dress keeps my true

girly self incorporated.
Today's dog of the day is my family's one year old

P

ortuguese water do

g

named Bentley!

Do you guys have any pets?
By the way,

I just wanted to tell you all I was accepted into the Teen Vogue Fashion Click blogger program, which I am bey

ond excited about

!
I remember checking my account everyday to see if I had been accepted, and it finally ha

ppened!
Thanks again for reading and your continued suppor

t.

♥