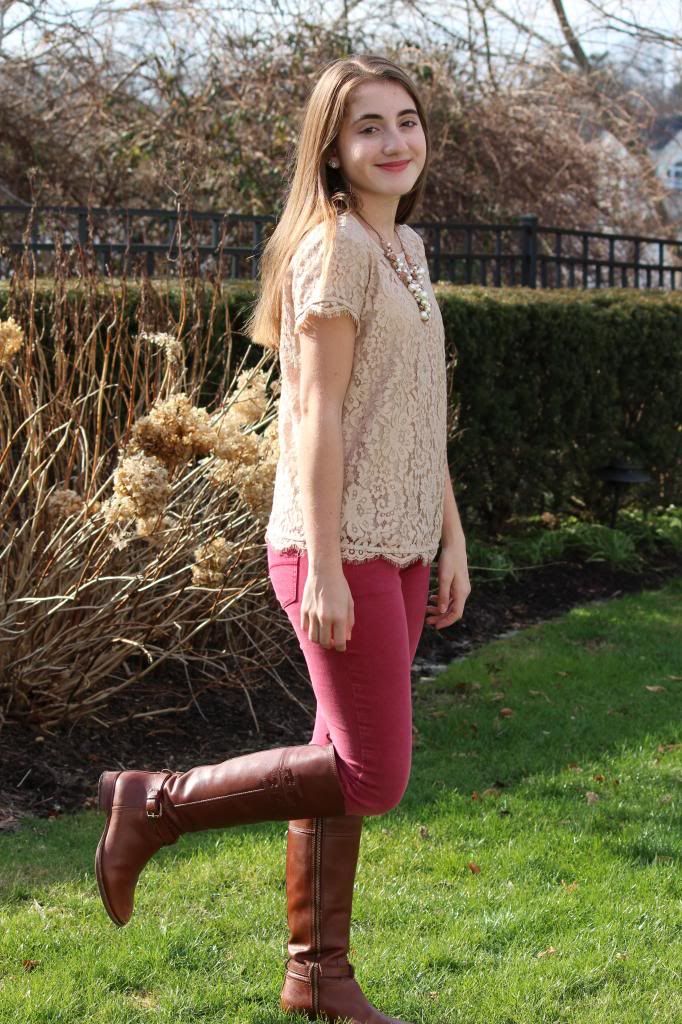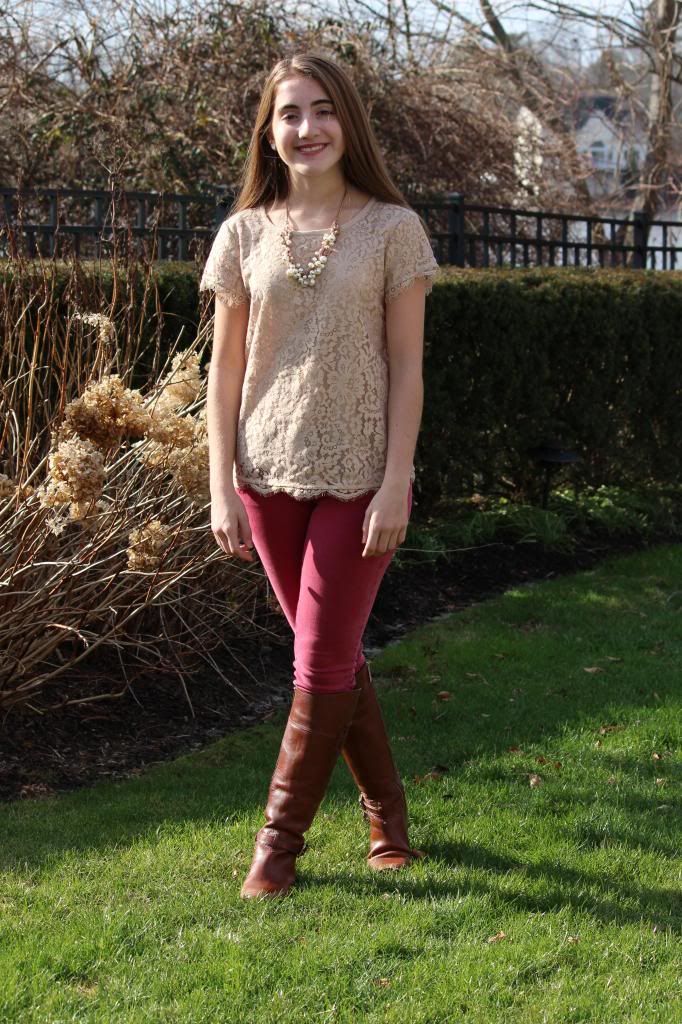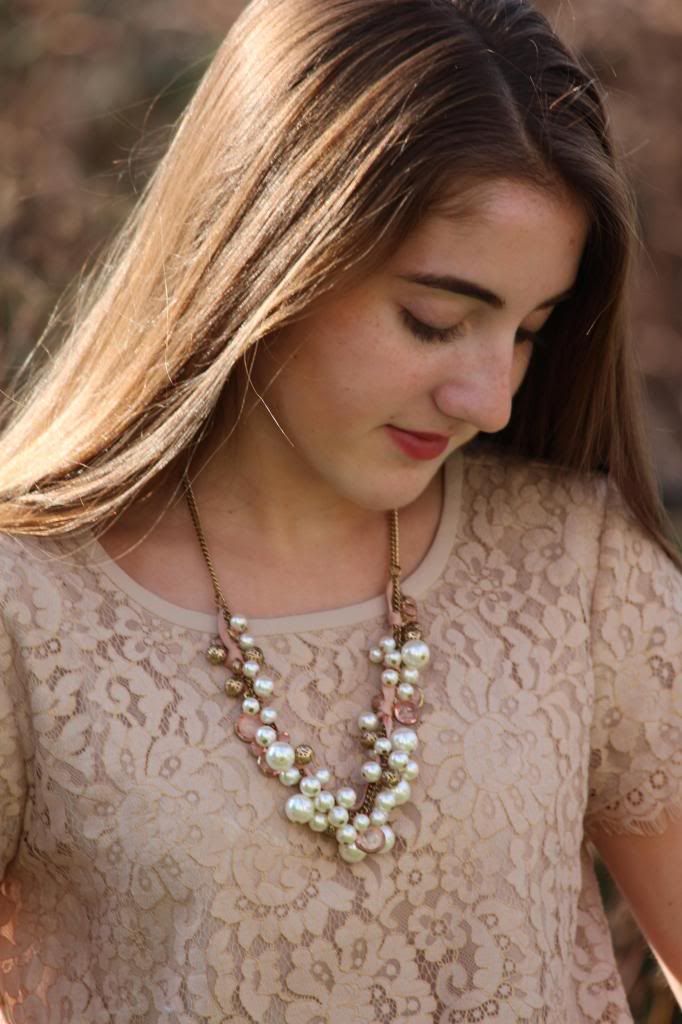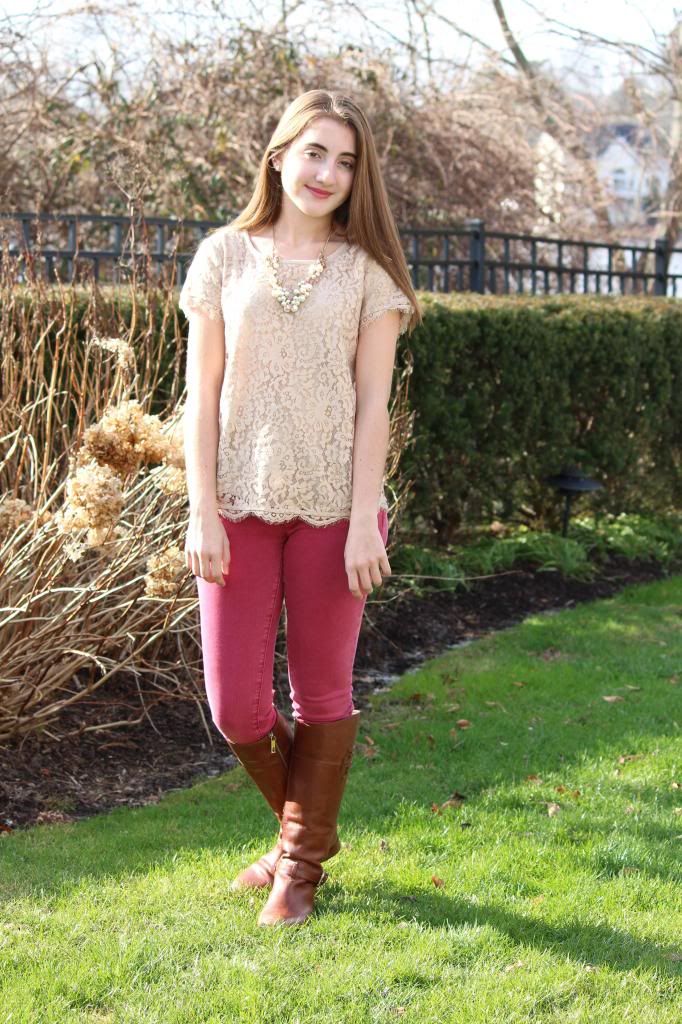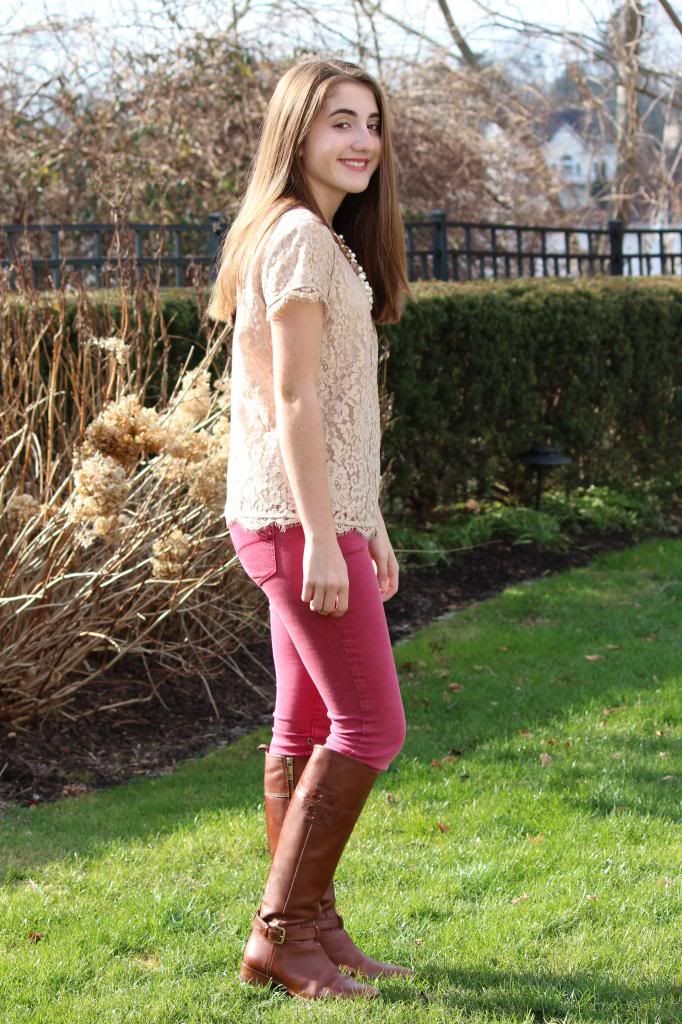 Products:// Top: Joie, Pants: Pacsu

n

c/o Allison, Boots: Tory Burch

Do you ever have a "to die for" piece in your wardrobe and a lacking in something to pair it with? Well...., I tend to have several of these un-favorable days turn up. I turned to my crony/best friend Allison (she is shown in this post) for a pair of pants to pair with this delicate Joie top. Luckily enough, she had this pair of burgundy-oxblood-whatever-you-want-to-call-it pants in my size. Originally, I had paired the top, pants, and riding boots alone, but I felt a lacking, so I added this necklace from Forever 21.
With all of the trendy pieces I have been featuring lately, I thought I would direct you to Modocat.com, an online store which features a range of pieces that you wouldn't find anywhere else. Use the code 'LOSTBUTNOTFOUND' for a 60% discount.
Thanks for reading! Hope you are having/had a wonderful day!